I Urge All The Traditional Council To Start Previous Communal Labour--Mce
Bono East Region: Nkoranza South, Environment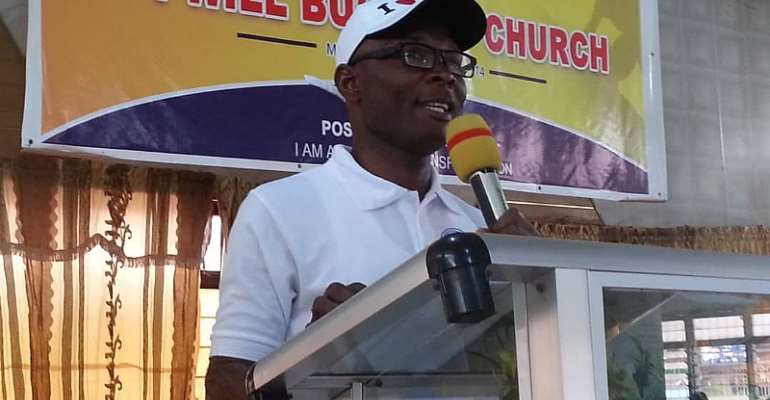 The church of Pentecost Nkoranza Zone launched of Environmental Care Campaign at Nkoranza South Municipality in the Bono East Region since Ghana to be clean.
The head pastor of the church of Pentecost Nkoranza Zone, Pastor Samuel Essel and the other pastors including the entire church members(congregation) and other invited guests, Nkoranza Traditional Council, Nkoranza South Municipal Assembly including the Municipal Chief Executive joined the laughing of the Environmental Care Campaign to flash out all the dirtiest in the Nkoranza Township and their Market.
Speaking to the media about the laughing of the program, Pastor Samuel Essel admitted about the poor environment in Ghana, for now, that's the most importantly the Church of Pentecost from National level to the District level have decided to quench all the dirtiest in every region and the district level.
Again said open defecation is indecent exposure for that matter Ghanaian should keep it fully privately and also consider that water sustains life so people should keep the water bodies clean to keep the environment clean in the Country he advised Ghanaian.
The head Pastor of the Church of Pentecost Nkoranza Zone, Pastor Samuel Essel appealing to everyone, especially the traditional leaders and the Municipal Assembly's to join them whenever they're out of cleaning the environment since we want the best for our country precisely Nkoranza South Municipality.
The Municipal Chief Executive, Hon. Diana Attaa-Kusiwaa applauds the entire Church of Pentecost leaders from the National to the District level for their good leadership, potential mind and their dedication to introducing this wonderful exercise.
She said this exercise will boost other churches, organizations to start cleaning their environment.
According to the Nkoranza South Municipal Chief Executive, woe to anyone who found throwing rubbish, refuse dump anyhow and anywhere would be prosecuted or put before the law court.
Madam Attaa-Kusiwaa(Hon) then urging the Nkoranza Traditional Council to return to old system as Communal Labour in every community so that the country can have it cleanliness, she pleaded.
The representative of the Nkoranza Traditional Council, Adontehene of the area, Nana Agyapong appreciates the laughing of the Environmental Care program which had been introduced by the Church of Pentecost as to benefit in the Nkoranza South Municipality.
Nana Agyapong accepted the return of the communal labour into every community or reintroduce the communal labour will make the best solution to fight against poor Sanitation and make Nkoranza and Ghana as a whole clean.
Author by; Nana Brempong-Kesse