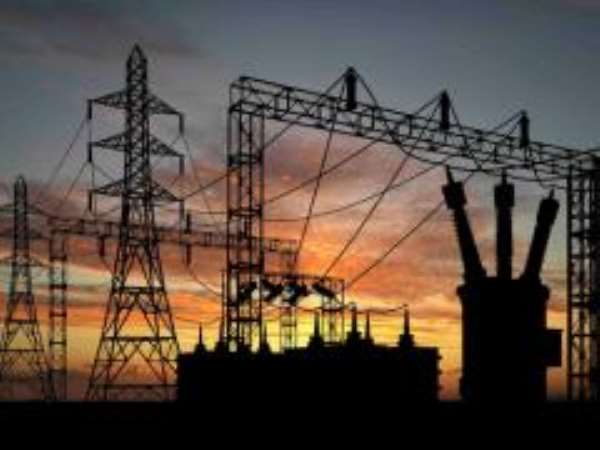 In 2015, part 1 of this article discussed the "dumsor meningitis" and how stakeholders should make efforts to address the crisis. The intense intermittent electricity problem gained political favor in 2016 elections, ensuring that the then president was thrown out of office. The then opposition made succulent pronouncements on how competent they were should they be given power. Indeed, Ghanaians listens to them and voted them to power.
Our forefathers have a saying that, the devil you know is better than a promised angel. The well acclaimed "competent" government have traded the same path as previous administration. Dumsor is still meddling in the affairs of Ghanaians. We are been distracted on daily basis at our various offices, businesses, and homes. In fact, people in government have claimed that there is no dumsor in the country, yet they themselves are not left out in the electricity crisis. The electricity crisis today is like disco lights, causing gargets and equipment to blowing frequently. Dumsor Dumsor is a reality in Ghana and is gradually becoming a norm is most towns.
My worry is that people are afraid to speak out or criticize for fear of their lives or secret attacks. A lot of citizens are quiet about this situation yet, in this inaugural speech, President Nana Addo urged all Ghanaians to be citizens, not spectators. But Ghanaians are now afraid to citizens because of security threats, victimization, or be assassinated in the blind side of the President.
The failure of successive governments to address the electricity crisis is great worry to many. I still do not understand why such a problem still exists. We have energy expects, electrical engineers, and other critical resources to resolve the problem. Is it just seer diligence and deliberate failure on the part of leaders to address this issue or that Ghana lack the needed human and capital resources to address this issue? This baffles my mine on daily basis.
The leaders should be aware that they are put in the position of power to solve the country's problems and develop the country. There is no excuse upon them if they fail. Yes, for those politicians whose aim is to pretend to be solving the problem, Ghanaians are discerning and will soon graduate into political maturity. Politicians and people in the position of power and authority should be aware that Ghanaians are not fools nor stupid. We give you power to serve the country not for the country to serve you. When the people wage intense anger, only miracle can serve our leaders from our wrath.
My final words to Ghanaian leaders particularly politicians are that, they should at all time remember this, you can deceive some of the people all the time but you cannot deceive all the people all the time. So, the earlier you solve our problems in a sustainable manner, the better for you. To Ghanaians, let us bind the spirit of patriotism in ourselves, let us be good citizens and work collectively for the goodness of our homeland Ghana.
By ABU IBRAHIM AZEBRE