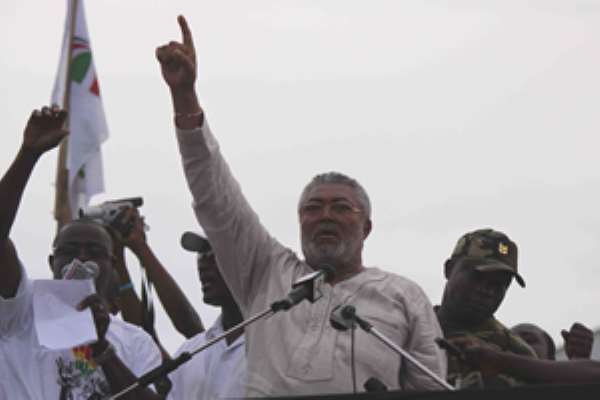 Today: A lawmaker in Ghana has been summoned before the court of law. But he and his supporters are quoting the law to avoid going to court. They claim he is immune from prosecution. He is the Bawku central MP, Mahama Ayariga.
Question: was Dan Abodaqui also a lawmaker? Was Adamu Sakande also a lawmaker? Yes, they were.
These two men went on trial and got convicted. They served prison sentences. They were also Ghanaians.
Do we need to be lawyers to understand that this hide and seek approach by the current MP will only gain short term applause from his supporters?
Mr. MP, today is June 4. It is a day of unavoidable probity and accountability. In 1979, many Ghanaians didn't get the chance to go to court to face trial for corruption in Ghana. They were summarily shot and killed on the street.
Today, we are now under the equal rule of law. Please go to court and face the law that you and your colleagues make for the rest of Ghanaians. If you are innocent, the court will vindicate you but if you are guilty you'll face the moment of truth - conviction.
Source: Sacut Amenga-Etego (Journalist & Activist)