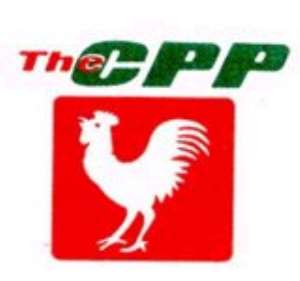 ... decision is useless and infantile -Baako The leader of the Convention People's Party (CPP) has dismissed all three members of parliament (MP) from the party.
The Central Committee of the party met in Kumasi last night and passed a resolution to dismiss the only three MPs who represent it in Parliament, namely Dr. Paa Kwesi Nduom, Mr. Freddie Blay and Mr. Kojo Armah. According to sources, Seventeen (17) out of the twenty two (22) members constituting the committee voted for the summary dismissal of the "Gang of three".
Meanwhile the media committee chairman for the CPP, Mr. Kwesi Pratt Jnr today on a local radio station - PeaceFM - described the dismissal as appropriate, saying that the three gentlemen have long been seen by the party as obstacles to its progress. He said certain pronouncements made by some of the MPs, prior to and after the 2004 general elections to the effect that they openly campaigned against the party's presidential candidates, is a clear manifestation that they do not have the party at heart.
In a related development, a leading member of the party, Mr. Kweku Baako has described the decision as useless and infantile. Mr. Baako who has openly been speaking in favour of the current New Patriotic Party administration, said the so-called resolution has no basis.