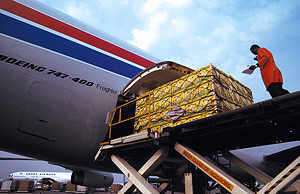 Renovation works to be carried out on the Kumasi Airport to upgrade it to international standards have been delayed because a group of consultants commissioned to prepare a feasibility study report and submit it by last November have failed to do so, even though money for the project has been released, the Statesman can confirm.
Currently, airlines which patronize the Kumasi Airport had to ground their Aircrafts at dusk due to the poor lightning system on the runway. The lighting system at the airport is to be improved, among other projects such as the extension and re-tarring of the runway.
Some of the airlines which operate or use the Kumasi Airport are Antrak Air, owned by shipping magnate, Alhaji Asoma Banda and City Kink.
One of the airlines had wanted to introduce a package dubbed "work in Accra, sleep in Kumasi," where businessmen and others who would want to conduct business in Accra and return to Kumasi the same day would have patronized their services and returned in the evening.
However, the poor lightening system on the runway which as compelled the airlines not to operate at dusk has torpedoed the service.
A source close to the airline operators told this paper that the situation is creating a lot of inconvenience for their passengers since those who miss the afternoon flight to Accra or Kumasi would have to wait till the next day, whilst those who arrive from Europe and abroad on flights that arrive in the evenings, would also have to stay in Accra till the next.
Another worrying development at the Kumasi Airport is the massive encroachment of lands belonging to the Ghana Civil Aviation Authority. The construction of high rise buildings poses a grave danger to airplanes that use the airport.