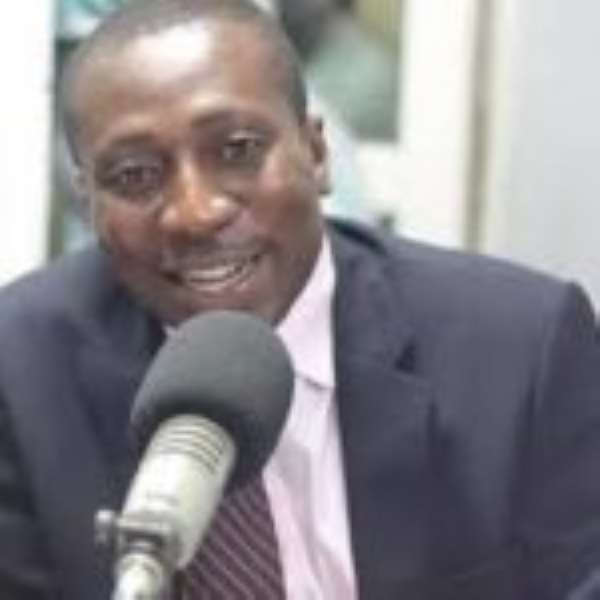 On 1st June 2019, one apology of a lecturer in UEW by name Alhassan Bawah published an article on Modernghana.com as a reminder to the hard-working member of parliament for Effutu constituency who is working assiduously to maximize the votes of this government through great initiatives in his constituency.
Out of fear and panic, frustrated Alhassan Bawah inadvertently accused Hon. Alex Afenyo Markin of seeking to drag Professor Anthony Afful Broni to the office of the special prosecutor for prosecution in the coming days.I can only afford a smile at this point in time.
Upon a cursory perusal of the said insipid article, I have taken it upon myself to respond to certain claims he raised which sought to poison the minds of the ordinary Ghanaian who might not be abreast with the facts in issue. Portions of his article accused the Hon. Member of writing a petition to the Auditor General to conduct investigations into certain expenditure authorized by this current VC as a beneficiary of same.
He also alleged that, the Hon. Member of Parliament for Effutu constituency has inter-alia promised to restore Prof. Mawutor Avoke so he could take his original position which was" whisked away "from him by the governing council of UEW. It is now clear that Alhassan Bawah whose questionable elevation under this current VC is yet to be investigated appears to be a confused figure.
Assuming without admitting that, the above claims are true and something to go by, then it goes to confirm how consistent and fair he is as an outstanding member of parliament.
On record, Hon. Alex Afenyo Markin has not written any petition to the Auditor General neither has he indicated anywhere that, he is going to petition the special prosecutor to get the Catholic priest prosecuted for abusing public funds. In fact, the fear of being dragged to the special prosecutor is an admission that wrong has actually been committed by the officers named in the petition.
If Alhassah Bawah had done his checks well, he would have known that the petition to the Auditor General which was circulated on social media a day after it was filed was actually signed by myself and Eric Dumenu Akatsi and not Hon. Alex Afenyo Markin. We were once students of UEW and qualifies as members of the Alumni.
In life, when one is tempted by his stomach to peddle falsehood, at least, it ought to be done in line with common sense.
Dawda Eric(Equity)
Citizen Vigilance for Justice
3rd April,2019