U/E/R: Mentorship Training Programme For Adolescent Girls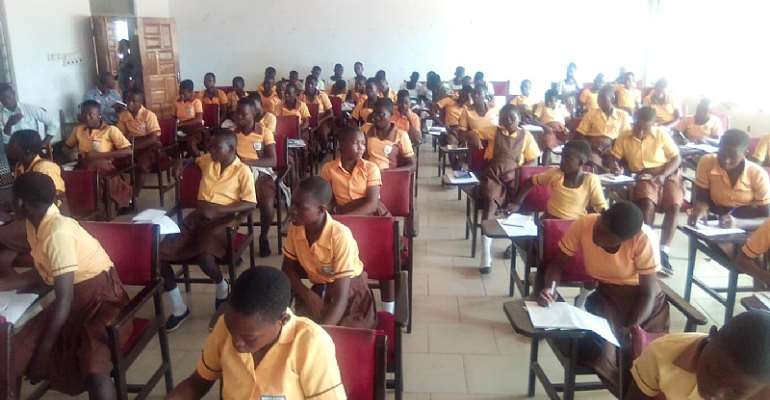 The Upper East Regional Directorate of the Department of Gender with funding support from the United Nations Population Fund (UNFPA) has begun organizing Mentorship Training Programme for Adolescent Girls in the Region.
The training is aimed at curbing the spate of teenage pregnancies and child marriages in the area.
The Mentorship Training Programme which is expected to target 360 Adolescent Girls between the ages of 10 to 19 in six Districts namely Talensi, Bongo, Nabdam, Bongo, Kassena-Nankana West, Builsa North and South has begun earnestly in the region.
Speaking on Saturday at Tongo in the Talensi District, the Acting Upper East Regional Director of the Department of Gender, Mr James Twene, explained that the purpose of the training was to provide the Adolescent Girls with Comprehensive Sexual Reproductive Health Education, skills, and services to insulate them from unintended pregnancies and child marriage.
He explained further that what informed the decision of his outfit to seek funding support from the development partner to undertake such project was that the region was noted for its phenomenon of high teenage pregnancies and child marriage.
He expressed the optimism that with the empowerment of the girls, they would become aware of the dangers associated with their actions and to help curb the problem.
The Acting Regional Director who mentioned that the project had another phase that would be carried out targeting men and boys in communities in the above-mentioned Districts, also stated that parents, teachers, opinion, traditional and religious leaders would not be left out in the project implementation process.
The District Girls Education Officer, Mrs Mollydean Zong Buntuya, indicated that the situation of teenage and child marriage in the District was not palatable and noted that she was very hopeful that the project would help address the problem.
The District Girls Education Officer told the girls that research had proven that early sex was the major cause on cervical cancer and counselled them to stay away from pre-marital sex.
The Deputy Upper East Regional Director of the Centre for National Culture and the former District Girls Education Officer in charge of the District, Mrs Elizabeth Adongo, stated that most of the girls are forced to go into child marriage as a result of becoming pregnant.
She, therefore, appealed to parents to ensure that they cater for the needs of their daughters to prevent them from fallen into the prey of men and boys who would want to abuse them with little gifts.