The NPP Has Not Conquered Ghana - Neither Will Ghanaians Tolerate A Tyranny Of The Majority, Anymore Than They Will Tolerate A Military Dictatorship, Today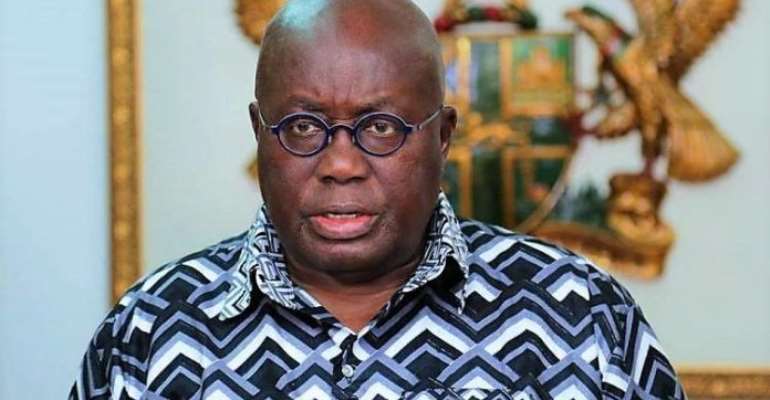 It is vital that all the independent-minded and discerning Ghanaians, who put love of country ahead of loyalty to the racketeering NPP/NDC duopoly (which has dominated our country since the 1992 Constitution was promulgated and the 4th Republic came into being), always remember that the mindsets of the ex-U.S. soldiers now fighting as well-paid mercenaries for a number of Middle Eastern monarchies in the Yemeni civil war, is the selfsame gang- ho culture permeating the military force that Hon. Bryan Acheampong, who is the minister in charge of national security, in Ghana, is said to have once served in, and apparently fought for, in one of the two Gulf Wars. The sod.
Is it any wonder then that an ex-U.S. military man such as he apparently is, does not understand the threat posed to our democracy, and liberal African society, by the unpardonable-packing of our national security apparatus with thugs and brutish-myrmidons, once employed by the obnoxious private militias belonging to known hardline NPP bigwigs?
The question we must all ponder over is: What sane, honest and serious foreign investor, will venture to invest in a nation in which those charged with ensuring public safety, and protecting the Republic, can engage in the abominable and unpardonable Ayawaso West Wuogon Presbyterian school polling station vicinity shenanigans, and get away with it? Talk about egregious impunity in a nation in which the rule of law is said to prevail. Disgraceful. Hmmmm, Oman Ghana eyeasem o - asem kesie ebeba debi ankasa.
Furthermore, if honest, sane and serious foreign investors won't come to a Ghana in which Bryan Acheampong & Co control a byzantine system, how can we ever get to the much-desired Ghana beyond aid, which we all want to see come into being, as soon as practicable? Eyeasem oooooo - hmmmmm, Oman Ghana.
Speaking as someone who backs him 100% (but at the same time loathes the NPP/NDC duopoly that is ruining Mother Ghana with its blockheaded-shortsighted-partisanship and lunatic obduracy), the time has now come for President Akufo-Addo to sit up, and see the treachery of the Bryan Acheampong & Co for what it actually is: high treason. President Akufo-Addo must confront that boldly, if he wants to leave a good legacy as a Ghanaian leader.
Finally, with the greatest respect, Ghanaians are not vanquished people, who have now become the serfs of Ghana's ruling elites. In case they forget, those now governing our nation were elected to serve all Ghanaians - not lord it over ordinary people. The NPP has not conquered Ghana. And neither will Ghanaians tolerate a tyranny of the majority, anymore than they will tolerate a military dictatorship, today. Who born dog - to quote a famous Ghanaian pidgin English phrase-of-disdain, coined by former President Rawlings? Haaba.