Sack Yaw Osafo-Marfo, Dissolve The Ghana Beyond Aid Committee And Conduct An Investigation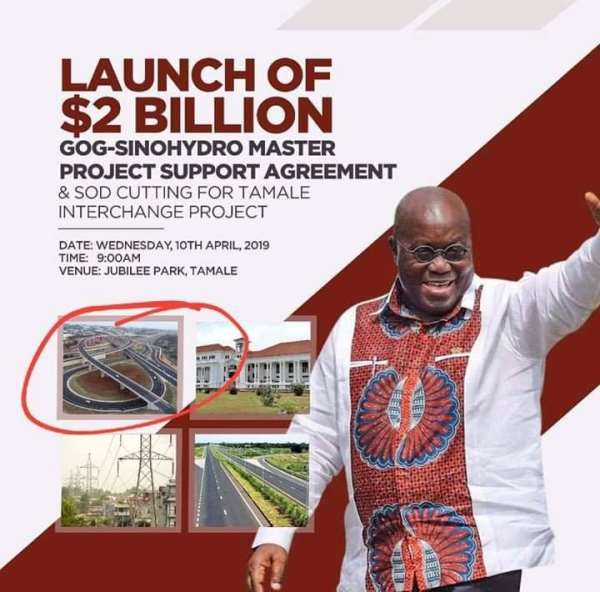 Can we have the president show leadership for once by immediately calling to order this #GhanaBeyondAid committee filled with nine (9) PhD holders whose misconduct has brought great shame to the nation of Ghana? For once, some level of sanity must be restored into this government, considering the litany of petty, reckless, avoidable, shameful negligence and embarrassment brought onto Ghanaians internationally since the inception of this government.
You have lifted images from Nairobi, Kenya of an Insurance Company's building and put it into your document, followed it up with an apology which in itself isn't clear who exactly the apology was directed to, Dawit Insurance, Kenyan government or the people of Ghana…
As if that wasn't enough you are bent on deepening your woes by writing an alleged PROTEST LETTER to a seeming non-existent Richmond Bansah all in a bid to shamelessly shift blame and absolve yourselves considering the calibre of high-profile dignitaries entrusted with this basic task of putting into words the president's dream of a Ghana Beyond Aid which in itself has lost credibility as it is at variance with the action of the proponent himself. Has Yaw Osafo-Marfo not caused too much damage to Ghana and this government to be humbly requested to resign if not retire; the same Osafo-Marfo of the past, MacMillan and IFC loan memories. The same Osafo-Marfo who was quick to talk about funding for the government's flagship programme, the Free SHS thus saying on record that the Heritage Fund was going to be used to fund the FSHS, only for the Finance Minister to step in to rubbish his claims especially after the minority's objection and Ghanaians' insistence on clarity.
1. If this was how the committee worked then I shudder to say more chaos awaits us in the near future [in the implementation stage] if this committee isn't dissolved with immediacy.
a} addressing the individual in question, was he contracted as an individual or a company?
b} does this Richmond Bansah not have an official address through which he was contracted to do legitimate business with government?
2. If indeed this letter which is looking like an afterthought appears to be more of a face-saving attempt however turns out to even be true,
a} Ghanaians wish to know WHO this Richmond Bansah is
b} Ghanaians would like to know what agreement was gone into with him [if possible provide us with a copy of the contract document]
c} How much was paid to the said Richmond Bansah to execute this job, for tax purposes, etc.
d} how did this committee of eminent members settle on the said Richard Bansah for this contract?
3. It is only when we see a copy of the agreement and the said Richmond Bansah before we will accept that an apology to the committee is in order if not
a} this is just a charade to cover up the disgrace brought to government and us as a nation by a committee led by none other than the Senior Minister, Yaw Osafo-Marfo, who just recently was the centre of a major controversy over the release of a Chinese galamsayer when he came out defending the Chinese woman during a Town hall Meeting in the USA
4. It is just that time Yaw Osafo-Marfo pack bag and baggage and walk out of the seat of government, the continuous mess under his leadership has reached the brim.
5. A committee paid with our taxes wants to suggest to us that someone did work for them and without proof-reading they hurriedly submitted it to the president for onward outdoor, wow!!!
The conduct of this the committee is shameful and I am tempted to believe without any shred of doubt that there is no such person as the addressee, Richmond Bansah
The PROTEST LETTER coming from the Ghana Beyond Aid Secretariat appears to be an attempt to win public sympathy but instead it has gone "over the bar", turned into an insult to our collective intelligence and an outright indictment of the competence of the committee headed by Yaw Osafo-Marfo, a Senior Minister, and many others. It is therefore worth noting that the committee had the ultimate responsibility to review the document after it had been produced. Responsibility therefore lies squarely with them and not a certain Richard Bansah
This business of painting Ghana black must be nipped in the bud
Certainly, this is NOT #TheChangeGhanaiansVotedFor
Note:
This is not the first time government is copying images from elsewhere to insert in their work. Not long ago, during a sod cutting ceremony for the Tamale interchange which was equally synced with the launch of the $2bn GoG-Sinohydro Master project support agreement on Wednesday April 10, 2019, one of the images displayed on the flyer was the Mount Edgecombe Interchange linking their N2 and M41 highways in Durban, South Africa. This level of gross incompetence is unacceptable. [Pictures attached]
Email: [email protected]
Twitter: @ElikemKotoko
Facebook: Elikem Kotoko