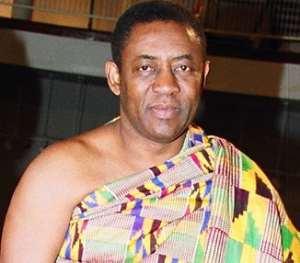 The Ghana High Commission will hold its Fifth Annual Forum for the Ghanaian community in the UK on Saturday 25 February 2006 at the Parkview Academy, Langham Road, Tottenham , London, N15 3RB from 7.00p.m to 12.00am.
The theme for this year's edition of the forum is "Positive Change Chapter Two: Accelerating Development, Deepening Good Governance"
His Excellency Mr. Isaac Osei, Ghana's High Commissioner to the UK and a team of high profile government officials will lead discussions at the event.
As usual participants would be given the opportunity to make contributions, ask questions on key presentations and air their views on topical developments in Ghana.
Audience at the event will be entertained by a number of exciting Ghanaian artists and groups including Sugumugu Dance Ensemble, Ghana Chaplaincy Choir and many others.
Admission is free.
All Ghanaians and friends of Ghana are cordially invited to attend the forum..