KMA begins demolition exercise in Kumasi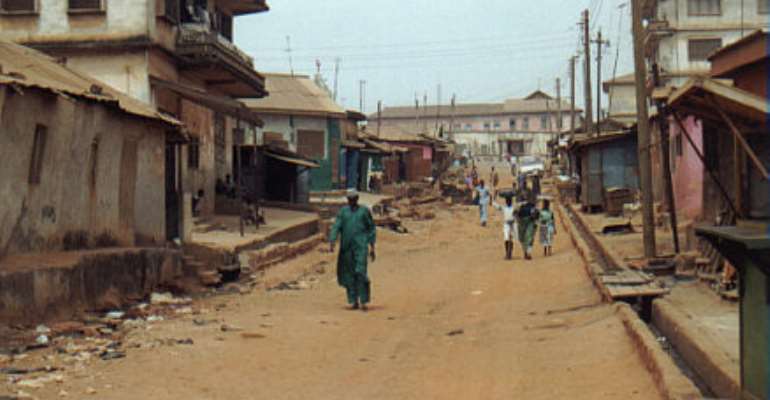 Kumasi, Jan 17, GNA - The Kumasi Metropolitan Assembly (KMA) on Tuesday began a demolition exercise to rid the city of all unauthorized structures.
The exercise, which began at the Asawase E-line, saw the demolition of five buildings including two storey houses that had been constructed on a water way and have been cited as the cause of frequent flooding in the area.
Speaking to the Ghana News Agency after the exercise Mr Anthony Albert Ampong, Kumasi Metro Co-ordinating Director, said the exercise would affect all unauthorized and illegal structures that had been constructed on access roads, waterways and public lands. He said the assembly had mapped out strategies to get rid of all unauthorized structures that posed danger and served as a threat to the security of residents in the metropolis.
He mentioned Atonsu, Ahinsan, Aboabo and other areas where unauthorized buildings on waterways had made the area prone to flooding that resulted in the loss of lives and properties, as some of the areas where the exercise would be intensified. Mr Ampong said the exercise would also affect emerging slums behind the regional offices of the Ghana Water Company and Asafo, near the cold stores area.
He appealed to residents not to see the exercise as depriving people of their property but a means by the assembly to ensure that people abide by its building regulations.
Mr Ampong mentioned lack of equipment and the huge cost involved in carrying out such demolishing exercises as some of the challenges that often hindered the assembly's effort at getting rid of unauthorized structures in the metropolis.
He cautioned people who had put up structures on unauthorized places to begin evacuating since the exercise could soon reach their areas.