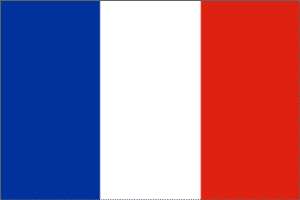 Accra, Jan. 17, GNA - France on Tuesday committed 200 million euros to assist Ghana in the next five years to improve on infrastructure development, agriculture, water and sanitation. Twenty per cent of the amount would be used in the training of Police personnel, teaching and promotion of the French language and the deepening of good governance.
Mr Kwadwo Baah-Wiredu, Minister of Finance and Economic Planning, and Mrs Brigitte Girardin, France Minister of State in charge of Cooperation, Development and Francophonie, signed an agreement covering the commitment in Accra.
Mr Baah-Wiredu commended France, the third largest bilateral donor, after Britain and the Netherlands, for her confidence in Ghana and promised that the money being given to the country for various project would attract its value.
"Whatever you are giving to assist the country will attract value" he indicated but urged France and other donor countries to do well to redeem their grant promises on time so that Ghana could go on with its programmes within specific target dates. "We need to synchronise the cash flow of donor countries so that we don't delay our programmes of activities," the Minister stressed. Mr Baah-Wiredu said all the areas, which France had decided to assist Ghana under the agreement, fell into the priority areas of the Government.
Mrs Girardin expressed the hope that the agreement would further concretise the relationship between the two countries within the next five years.
She said France would continue to partner with other donor countries, agencies and non-governmental organisations in her efforts at assisting Ghana to bring about efficiency. Professor Dominic Fobih, Minister of Lands, Forestry and Mines, whose Ministry would benefit under the package, also expressed happiness about the assistance and said quite a substantial injection of funds was needed to carry out the Community Resource Management Area (CREMA) concept.
The concept sought to transfer wildlife management and development authority and responsibility to local communities and other stakeholders, who trace the same ecological footprints and had committed themselves to take up authority and responsibility.