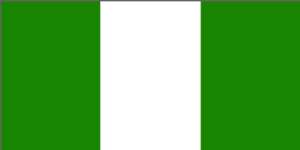 When we learnt that the Representation of the People Amendment Bill was before the Parliament of Ghana, we heaved a sigh of relief and thanked god for answered prayer. It is an age-long tradition from the days of Adam that citizens of nations sojourn from time to time and this does not strip them of their citizenship and therefore not different from those remaining at home, so whatever happens in their country still affects them. Somehow, some of us for one reason or the other found ourselves in Nigeria and other countries and the patriotism in us makes us to always want to exercise our franchise but distance and circumstances surrounding our jobs do not permit us to travel home to do so. That is why this Diaspora Vote Bill (DVB) is very timely.
We Ghanaians in Nigeria are mobilized and united under a well-structured body called National Association of Ghanaian communities in Nigeria, simply called "NAGHACON" (a secular, non-political and non-tribal Ghanaian Association). We gladly received a Ghanaian Parliamentary Select Committee that held a Public Hearing on this Amendment bill in Lagos in September 2005 and we raised our voices unanimously in support of it.
We have been following with keen interest all the arguments for and against the Bill. We are grateful to the Diaspora Vote Committee (DVC) that was in Ghana to state the position of Ghanaians in Diaspora. We thank them for their brilliant and well-informed presentation at the various for a. We, the Ghanaians of NAGHACON in Nigeria strongly identify with them and all their submissions. We emphasize that the DVC spoke for us.
We believe that they have succeeded in answering all the questions bogging the minds of people about this Bill. However, we in Nigeria under NAGHACON want to join more issues to show cause why we should be given the opportunity to exercise our franchise. / With a Ghanaian population of over 300,000 (Three hundred thousand) in Nigeria, we strongly believe that our contribution in the under-listed areas significantly impact on the development of the country, Ghana:
A) ECONOMY 1) We remit money home regularly into the Ghanaian economy. 2) We send vehicles and other goods to Ghana and pay duty and other taxes, which is a good source of revenue of the country. 3) Most Ghanaians in Nigeria have landed properties in Ghana. This is a great contribution to the housing sector of the country's economy. 4) Most Ghanaians have established small-scale business in Ghana. These provide employment for most of idling Ghanaian youth. 5) We have many Ghanaian businessmen, professionals, artisans, etc. who are established in Nigeria and they are doing very well. Many are willing to go back to Ghana and invest and we believe that the opportunity to vote will give them sense of belonging and responsibility, which can inform their investment decisions.
B) SOCIALS & WELFARE 1) Accra Stadium Disaster: In May 2001 Ghanaians in Lagos State of Nigeria alone contributed Three thousand US Dollars (US$3,000.00) to the Stadium Disaster Fund and Ghanaians in other nations sent help too. 2) NAGHACON periodically undertakes the following:
a) Educates/encourages Ghanaians to work hard, to be prudent with their resources and make good investments in Ghana i.e. capacity building programmes.
b) Encourages qualified Ghanaians to develop themselves through part-time degree programmes to make them assets for Ghana i.e. human resource development.
c) Trains, motivates and encourages unskilled Ghanaians to have their own handwork and to be self-reliant so that they will not be liabilities when they return to Ghana
d) We are enhancing and promoting the good image of Ghana as we educate and guide Ghanaians to be disciplined, law-abiding and act as good ambassadors of Ghana.
e) Ghanaians in Nigeria have formed Black Stars Supporters Club and they are making high-spirited effort to send funds to support the Black Stars in their World Cup bid.
f) NAGHACON is encouraging and promoting education among Ghanaian children in Nigeria (the future generation of Ghana) by organizing competitive quiz programmes and arranging scholarships.
C) CONDUCT
We offer meaningful contribution to boost the economy of our host country as well as assistance to her indigenes. Undoubtedly this brings fame and glory to Ghana and fosters her friendship with Nigeria.
The foregoing are all very good contributions to Ghana's economy and development directly or indirectly. HOW WILL THE REGISTRATION/VOTING BE DONE REGISTRATION As we have earlier stated, we Ghanaians in Nigeria have an Association called "NAGHACON", which unites us and make us to know one another and we can easily connect ourselves around the country. This Association has a Secretariat and some other facilities in place. With the network and facilities of this formidable Association (NAGHACON) liaising with the offices of the Ghana High Commission in Abuja and Lagos, voters' registration of Ghanaians in Nigeria will be done easily and will be less expensive. VOTING The Electoral Commission may have two options.
1) With the facilities of the Ghana High Commission and NAGHACON already on ground as explained above, the Electoral commission can organize a successful election in Nigeria, of course, with representatives of all the participating political parties present.
2) The Electoral Commission may have the second option of using the Independent Electoral Commission (INEC) of Nigeria to organize elections
Whatever plan they adopt or arrangement they make, the effective presence of representatives of all the participating political parties and, if possible, independent observers will erase every iota of doubt about the fairness of elections.
We believe that the facts we have stated above, the Diaspora Vote Committee's submissions and that of other meaningful Ghanaians are enough to make the Parliament go ahead and pass the Representation of the People Amendment Bill.
Our e-mail address: [email protected]
Secretariat Tel. No.: +234 1 7226910
President's Direct Tel.: +234 803 3275340
Signed for: NATIONAL ASSOCIATION OF GHANAIAN COMMUNITIES IN NIGERIA (NAGHACON) by
JAMES KWEGYIR-AGGREY PRESIDENT
FREDERICK N. AYIKU VICE PRESIDENT
EMMANUEL K. NTIM GENERAL SECRETARY
EMELIA N. ANNAN (MRS.) ASST. GENERAL SECRETARY
SAM. ASHONG LISTOWELL FINANCIAL SECRETARY
FREEMAN R. AGBO ASST. FIN. SECRETARY
GODWIN HIATEPE TREASURER
KWAME APPIAH OPOKU AUDITOR
MR. AIDOO AUDITOR
JOSEPHE KWAME AKAKPO CHIEF WHIP
SARAH NONGO (MRS.) ASST. CHIEF WHIP
E. COFFIE AYISI CORPORATE AFFAIRS/WELFARE OFFICER (ZONE A)
ALBERT GADZEKPO CORPORATE AFFAIRS/WELFARE OFFICER (ZONE B)
AFLAO RAPHAEL NUKUNU CORPORATE AFFAIRS/WELFARE OFFICER (ZONE C)
GRACE ALEBIOSU (MRS) CORPORATE AFFAIRS/WELFARE OFFICER (ZONE D)
AUGUSTINE A. APPIAH CORPORATE AFFAIRS/WELFARE OFFICER (ZONE E)
SOLOMON ABEKAH CORPORATE AFFAIRS/WELFARE OFFICER (ZONE F)