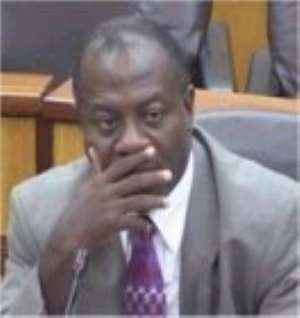 Kumasi, Jan. 15, GNA - Mr Sampson Kwaku Boafo, Ashanti Regional Minister, has said that a long-standing animosity among some members of the Kumasi Metropolitan Assembly (KMA) was thwarting efforts to develop the metropolis to an appreciable standard.
He cautioned members of the Assembly to resolve to settle their differences for accelerated socio-economic development of the metropolis now that Madam Patricia Appiagyei had been confirmed as the Chief Executive of Kumasi.
"I hope Madam Appiagyei's appointment will mark the turning point in KMA's history as it will also fill the vacuum created due to the long absence of a substantive Mayor", he said. Mr Boafo, who is also the Member of Parliament (MP) for Subin, was speaking at a party he organized for members of the New Patriotic Party (NPP) in his constituency in Kumasi on Friday.
He admonished residents of the metropolis to desist from what he said was the unnecessary allegations about him to the effect that he was not performing in his role as the Regional Minister. "My job as the Regional Minister transcends supervising development projects in the Kumasi metropolis as I am responsible for overseeing and co-ordinating activities of district assemblies in the whole Region", he noted.
He called on Ghanaians to support policies of the government for the country's economic emancipation.
Nana Nsiah Awuah, NPP first vice-chairman of the Subin constituency, lauded the Regional Minister for the reception and called on NPP activists to eschew divisiveness, hatred and back-biting so as to enable the party to chalk a landslide victory in the 2008 general elections.