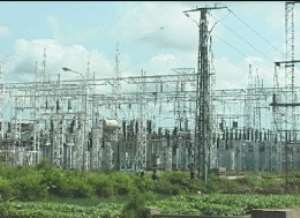 Mpasaso Number One (Ash), Jan. 15, GNA - Inhabitants of Mpasaso Traditional Area in the Ahafo-Ano South District of Ashanti, have appealed to the government to expedite action on connecting the area to the national electricity grid.
Nana Tabiri Gyansah III, paramount chief of the Mpasaso Traditional Area said the time pledged by government to assist them with such a project was long over-due.
Nana Gyansah made the appeal on behalf of the community at a mini durbar held at Mpasaso Number One at the weekend, to discuss development projects of the area, particularly the electrification issue. He observed that a total of 60 low tension electric poles had been procured and erected by the community since four years ago in readiness for the supply of electricity as pledged by government but still there had been no positive sign of the electrical supply to the area. Nana Gyansah said he procured 30 out of the 60 low tension electric poles from his personal resources, while the remaining 30 came from Bondplex Company, a Kumasi-based timber firm operating in the Mpasaso area.
He was worried that unless swift action was taken in providing the area with the electricity power, the poles erected over four years now might be destroyed and become a loss of resources to the community. Nana Gyansah also complained about the poor road network in the area, which was hindering the smooth transportation of cash crops like cocoa and foodstuffs.
He said even though government pledged to rehabilitate the Wiaso-Mpasaso-Wansamire road, it had not yet been done thereby discouraging drivers from plying the road.