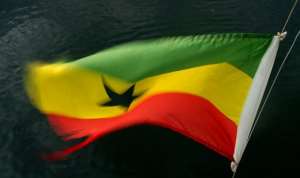 Things are not going well in both Ghanaian politics and the judiciary system, yet, I don't know why and how some writers evaluate the political situation in Ghana and come out with articles praising the government.
In fact, to me, such articles retard the efforts of the government, instead of being efficient because many Ghanaians are not finding things easy in the country.
What is a flexible and successful economy? How are countries with stable and efficient economies accessed? The London Research Legatum Institute published an annual ranking of the most prosperous countries in the world.
The countries were evaluated according to 104 parameters and were eventually divided into nine subcategories. One of the main indicators which was taken into account in the assessment was the power of the country's economy.
In addition to the power and size, the economies of the different countries were evaluated by the degree of their openness, efficiency in the financial the sector, and the economic opportunities that are offered to the population.
In total, researchers analyzed the status of 149 countries. Russia ranks 95th on the list, followed immediately by Moldova but 19 countries economy received the highest rating. They are Japan, Iceland, France, Belgium, Australia, United States of America, Canada, Finland, Austria, etc.
I can keep on mentioning the names of all those successful economic countries and don't ever think you will even see the name of one African country. The only African country whose economy was far better than most European countries was Libya but African leaders sat and watched for that country to be destroyed.
Therefore, my fellow brothers and sisters don't let anyone deceive you that Ghana's economy is so good that everyone is enjoying good benefits and employment has increased so rapidly that some are still looking for the unemployed to be employed.
Don't be deceived that the economy of Ghana is flourishing that every parent can afford one tin of milk for breakfast each morning.
Common food is still a problem for many Ghanaian families, yet some people want to tell us that Ghana's economy is good, therefore, the president is performing magic which has never been performed in the country before.
As a matter of fact, when it comes to the assessment of the world's economy, Africa is not even mentioned or comes as the last continent to be mentioned, yet most of the raw materials which have created a strong economy in the advanced world are taken from Africa.
In the abundance of water, we are thirsty, is that what makes an African leader great? I call every African leader a failure. They have disappointed Africans and therefore, don't deserve the votes of the suffering population.