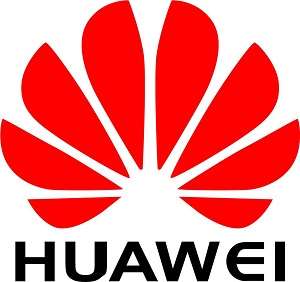 It will be a huge error of judgement on the part of our nation's ruling elites, to cave in to pressure from the U.S. government (an often unreliable, super-ruthless, ungrateful-meddler-in-other-nation's-affairs, if there ever was one), by ending collaboration with Huawei.
Such a strategically-daft-move, will stop our nation's rapid advancement, as sure as day follows night. The many regime-insiders in this administration, who are enthusiastic-lackeys of the U.S., have brought Cisco to Ghana, simply to ensure that we do not choose Huawei to help Ghana develop its 5G networks. That is so daft. Huawei's technology is far ahead of Cisco's. And any other tech company on the surface of the planet Earth.
Ghana should rather partner Huawei, if we are wise, as a people, to digitise our entire governance structure. With Huawei, in the not too distant future, it will be possible, for example, for every Ghanaian citizen to be issued with a free, simple-but-powerful digital device, with voice-assistants that are able to understand all our local languages, which will enable ordinary citizens to interact with each other, and with state agencies, as well as with private and publicly-owned businesses too.
Does that not mean being able to pay for your tomatoes with digital money directly to the seller's digital device? Ditto empower you to pay the tro-tro mate too for your fare to your destination? Huawei's facial recognition technology is the best in the world - deployed in the fight against terrorism, will it not enable Ghana's security agencies to catch criminals? What more do we want? Who born dog - to qoute a famous Ghanaian pidgin English phrase-of-disdain? Haaba.
We can begin that journey, by forming a joint-venture with Huawei (listed on the Ghana Stock Exchange), which takes over Glo Ghana (paying its founder and owner Mike Adenuga a sum d#ouble his original investment plus a generous premium), to compete with the other telcos in Ghana, offering a range of advanced-and-superior-quality-services, including "device-to-device-payments".
Could Ghana's educational system not then be revolutionalised, with e-textbooks distributed freely to pupils and students from kindergatten to the tertiary level, for example, I ask? Ditto load whole libraries of digitised books and historical documents donated by Google, on those super-powerful freely-distributed digital devices?
Let us use our heads in this matter. Ghana's permanent national interest is the constant improvement in the quality of life of all its citizens, and protecting its democracy. Donald Trump 's bad-grammer-ladden infantile twits matter not a whit in that regard. Sod him.
Above all, we must never forget that what we need are leaders who have the nous and gumption to boldly do what is in the long-term interest of our country, at all material times. Always.
Finally, someday, when we have leaders in the mould of Dubai's ruler, and vice president of the United Arab Emirates, the ever-brilliant Sheikh Mohammed bin Rashid Al Maktoum, administering Ghana, perhaps the Bank of Ghana will create a digital currency, and open accounts for all Ghanaians, into which it will transfer cryptocedis based on blockchain technology, directly, as and when needed. Ditto transfer digital cedis to all those it needs to pay on government's behalf. Why shun Huawei when such dizzying transformational- possibilities are just around the corner, literally, if we use our heads? Haaba.