Severe Harmattan Expected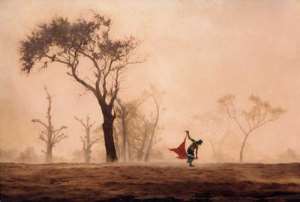 The Meteorological Services Department has cautioned the public, especially hunters, farmers and drivers to be extra cautious as the harmattan period was expected to be intense all over the country.
It urged the public especially those in the Ashanti Region not to be deceived by the recent rains, as the harmattan was expected to be severe throughout the country.
The department said visibility was expected to be poor during the season and that it could lead to serious disasters if care was not taken this year.
Hunters could misjudge human beings for game while drivers could midjudge distances, and the operations of fishermen could be affected as a result of the poor visibility.
According to Mr Vincent Antwi, the Ashanti Regional Meteorologist, when the harmattan became intense, it was expected to last till the middle of March.
He added that parts of the country, especially Brong Ahafo and northern Ghana, had started experiencing the harmattan while the southern sector and areas on high grounds were yet to experience severe harmattan conditions.
For three days from last Saturday, Kumasi and parts of the country, especially in the high ground areas, experienced heavy rainfalls very uncharacteristic in January, with the last one accompanied by strong winds.
Mr Antwi explained in an interview that this was due to the constant atmosphere changes.
He said under normal circumstances, the high pressure belt in North Africa produced dry winds for sub-Saharan Africa but along the line, the high pressure was displaced and a low pressure set in resulting in moisture circulating to give rains.
He said the strong winds were due to climate changes as a result of global warming.
The meteorologist indicated that as of now, the high pressure was coming back and that by the weekend there would be some dry and hazy winds, which would set the harmattan in motion, especially in the Ashanti Region.
He said it was going to be hot between February and March, especially during the day, and after that the rains were expected to set in from April.
He said because night temperatures would be low, it was advisable for children to be protected with warm clothing, adding that people should use cream on their skins to protect them from getting dry.
Mr Antwi said mist and fog patches would prevail over the forest areas in the mornings and visibility would be reduced tremendously, and asked people especially drivers to be cautious.
He explained that dust particles (aerosol) would blow into the country.