Election 2016 Results The Voice Of The Masses--Edmund Kyei Replies Mahama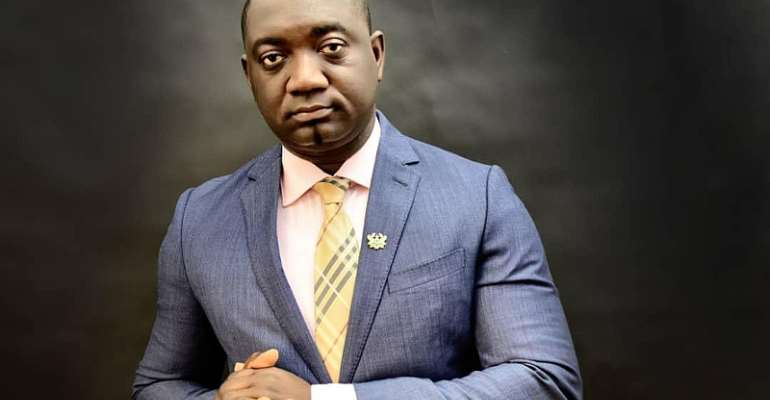 The First Vice Chairman of the Asokwa constituency branch of the New Patriotic Party Edmund Kyei has sharply replied former President John Mahama on his recent comments about the supposed hacking of Electoral Commission's IT system in 2016.
Stating his disagreement with the former president, the NPP vice chairman noted that what aided the NPP in their victory in that elections was Ghanaians' yearning for a change and not the hacking of any IT system.
He said the people were tired with the numerous acts of corruption and the former president's open show of support for those acts.
The Asokwa first vice chairman made these comments in a statement released to the media.
Below is the full version of his statement.
Immediately after 2016 election, deputy director of communication for the electoral Commission Mr Yusif Ayuba said their system suffered some breakdown it could not have been hacked into. But I'm wondering how Mahama still thinking the election results was hacked.*
The results that transpired in 2016 elections was the voice of the people, people got angered because of the numerous corruption practices within Mahama's government, SADA and GYEEDA were typical examples of the corruption cases that got most Ghanaians furious. The most shocking one was Afriyie Ankrah's Brazil saga, where ex president Mahama gave him another portfolio at the presidency.
I want ex president Mahama to wake up from his slumber because the ordinary Ghanaian is enjoying the FREE SHS policy, reduction of taxes at the port, reduction of electricity tariff, more factories are springing up through one district one factory and many more.
Every political party has it's agent present at all polling stations when manual counting were ongoing so if there were any rigging they could have detected it straight away because what was collated was same transmitted electronically.
How can the Electoral Commission's Chairperson Charlotte Osei allow such rigging (Over 1million votes) under her watch. Mahama should stop dreaming.
....Signed....
Edmund Kyei
Asokwa 1st Vice Chairman
NPP Communications Member