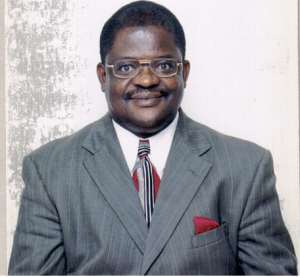 I would like some of you who are savvy in politics to explicate to me this conundrum that ex-President Mahama has put forth. In his post at ModernGhana.com, he is alleging that the 2016 elections were rigged. This is my bone of contention with the ex-president. He was the President during the time of the elections. He was in charge of all government institutions, including the EC.
Furthermore, if an air of suspicion is to be raised pertaining to the rigging of electoral votes, the accusing finger should be directed to the government in power then. Since Mahama lost the elections in 2016, he has said many disparaging things. Ghanaians have been respectful and quiet because we know that the agony of defeat could be painful and devastating. Now let me come to the gist of my write up. If there was any person or any party to rig the elections, it would have been Mahama and the NDC. Why? The answer is simple. He was the sitting president and the NDC was the ruling party. They had all the power and the opportunity to rig the elections then. How come that he is now complaining and saying that the election was rigged that led to his defeat?
I know what Mahama is doing. He is using this emotional and unfounded allegation to woo sympathy from the Ghanaian electorate. However, I would like to plead to my compatriots not to buy into this psychological invective and aspersions. If his government was working for the people of Ghana, it was reasonable that the Ghanaian electorate would have voted to retain him in office. However, on the contrary, his government was not working for the interest and the betterment of the nation. That is why he and NDC lost the elections. When he sold Ghana to the IMF that was dictating for the country, every person was feeling the economic hardships of the nation. Now that the people of Ghana have begun to breathe a sigh of relief again, he wants to return to the seat of power to drive the nation to a ditch. If Ghana needs a reason for not entertaining the prospect of Mahama returning to the office of the presidency, we should not look far. We should cast our gaze at Nigeria. Since the return of Buhari, Nigeria is not doing well politically, socially, and economically. Furthermore, Mahama is not the epitome of good governance in Ghana. The eight years he has enjoyed at the helm of governance in Ghana is sufficient. Enough is enough. Mahama, go away for good. Go and do something else.
Kennedy Ahenkora Adarkwa, PH.D.