First Lady of the Republic of Ghana, Rebecca Akufo-Addo has commissioned a new Paediatric and Intensive Care Unit (PICU) at the Korle Bu Teaching Hospital in Accra.
Named the Rebecca Akufo-Addo PICU, the facility which consists of a 21 bed Neonatal Intensive Care Unit and a 20 bed Paediatric Intensive Care Unit, was constructed under the patronage of The Rebecca Foundation.
It is believed to be the first of its kind at the Korle Bu Teaching Hospital.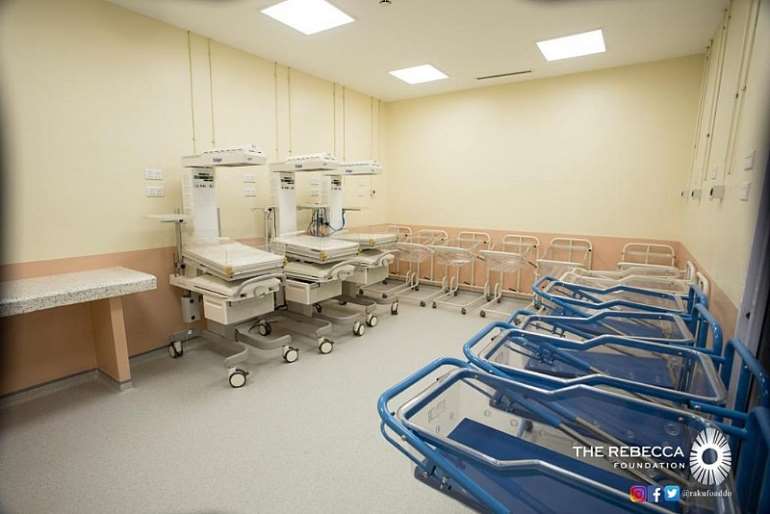 The PICU commissioned on Wednesday, May 15, 2019, replaces the old Children's emergency ward.
The emergency ward since its construction in the 1960s has reportedly seen no renovation despite being the recipient of out-patient attendance of 30,000, and 6000 admissions per annum.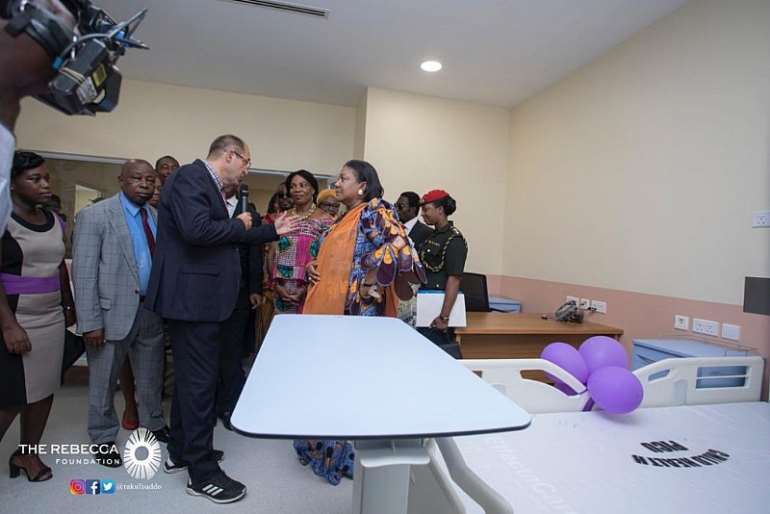 Delivering her keynote address at the commissioning of the facility, Mrs Akufo-Addo who doubles as the Founder and chief patron of The Rebecca Foundation, said the project was in fulfilment of a promise she made following an appeal sometime in 2017 by the Korle Bu Child Health Department to the Rebecca Foundation.
The appeal, she said, was to help fix the challenging conditions facing the department.
Subsequent inspection she said, revealed a situation of limited space and inadequate equipment, resulting in delays and avoidable deaths.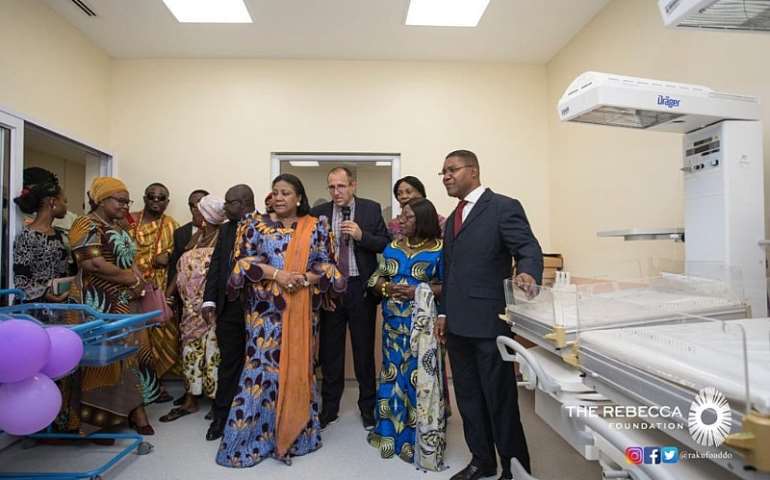 She says "after extensive discussions with the management of Korle Bu, we learnt that in all its ninety six years, Korle Bu has never had a Paediatric Intensive Care Unit. We knew then that we had to give them one; but we decided to go further and build a facility that also has a neonatal intensive care unit and a high dependency unit."
According to her, "Work earnestly began and today, it is my joy and the joy of the hospital to commission this modern fully equipped facility, for our children."