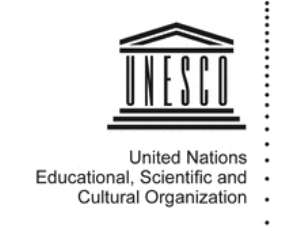 UNESCO will celebrate the 2019 edition of the African Week, during which various cultural and scientific events will be organized under the theme Peace, Innovation and Sustainable Development in Africa.
An Innovation Hub of select African innovators with their state-of-the art inventions will run all week.
The Week also includes an Authors' Lounge for a special encounter with 40 authors representing the new generation of African penmanship.
FESPACO Etalon d'Or film – The Mercy of the Jungle, as well as other documentary-feature films will be screened through the week.
Art exhibition, handicraft boutiques, conference on "Innovation at the service of sustainable development in Africa", and artistic performances will be on the agenda of the week as well.
Audrey Azoulay Director-General of UNESCO, along with ambassadors to UNESCO, African dignitaries, business and academic representatives, as well as students will attend the annual event.
Rachel Annick Ogoula Akiko, Ambassador and Permanent Delegate of Gabon to UNESCO, President of the Africa Group of UNESCO, will inaugurate the event alongside Phyllis Kandie, Ambassador and Permanent Delegate of the Republic of Kenya to UNESCO will deliver the opening speech - as Chair of the Organizing Committee.