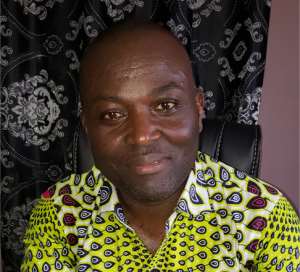 Odeneho Kwaku Appiah
The Affigya Kwabre South Constituency Chairman of the New Patriotic Party (NPP), Odeneho Kwaku Appiah is worried about the treatment of NPP Members of Parliament (MPs) by the party's members lately.
He said most NPP MPs, including the young ones, have started developing grey hair mainly due to plots to blackmail them and pressure mounted on them by the party's members.
According to Odeneho Kwaku Appiah, several NPP members seek financial assistance from the lawmakers.
He observed that the excessive financial pressure and other attempts to unseat the MPs are having a toll on their health.
"Most of our NPP MPs are facing difficult times, as their people have been tormenting them to meet their financial needs and wild allegations to blackmail them which are not the best," Odeneho Kwaku Appiah revealed.
"Some of our delegates have also started to blackmail the MPs because they are aware that the NPP parliamentary primaries are rapidly drawing closer and this is the right time for them to milk the MPs dry. This is wickedness which must stop.
"They have lived peacefully with the MPs for so many years but since the elections are drawing closer, some party members have started making unnecessary demands from the MPs due to their selfish interests.
Odeneho Kwaku Appiah said he would not allow any NPP member to frustrate the party's sitting MP in his constituency through blatant lies, urging the party's organizers to focus on their mandate to help retain power for the party.