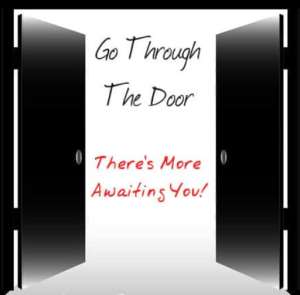 Ambition and desire are not enough. A wish does not make or compose you. Wish, ambition, desires, and aspiration must be subjected through process.
When the desire or wish or an expectation is not subjected to process, you become a danger to yourself and liability to society.
A gift can open a door for you, an anointing can take you to places, but you are going to need capacity, endurance and character to stay there.
The Bible says in Matthew 7:24 "Therefore everyone who hear these words of mine and puts them into practice is like a wise man who built his house on the rock. The rain came down, the streams rose and the winds blew and beat against that house, yet it did not fall because its foundation was on the rock."
The problem we encounter in present-day politics, the church and any social endeavour is that people want to sprout overnight.
Overnight success, overnight breakthrough is dangerous. Critically observe these authorities in the Bible and one political figure who had to undergo process and watch their timelines for growth.
A prophet takes 30 years to identify and work on his calling
David became King Of Israel after 30 years of preparation.
Joseph became a prime minister of Egypt after 30 years of preparation.
Jesus prepared for 30 years and fulfilled his ministry within 3 years due to good preparation.
Nelson Mandela spent 27 years in prison before gaining independence for South Africa.
What ever you obtain without going through process is not yours. If you didn't earn it, you cannot have it.
The height of a buiding is determined by the depth of the building. If the foundation be destroyed what would the righteous do ?Psalm 11:3
Eloheenu(Our God) holds the earth and its inhabitants firmly in His hands. He ensures that every pillar in our life is held firm,stable and vibrant. (Psalm 75:3)
Everything hinges on foundation, If Jehovah is your foundation, then you are good, solid and can handle anything .
Process is necessary to develop capacity. It is easy to rise to the altitude, top and pinnacle of what you are currently pursuing. This could be as a result of factors which include you being gifted, anointed, eloquent in speech or you armed with the ability to manipulate people.
Moreover if you can operate systems,a computer literate in this age and era of computer digitization ,have influence on social media,then you can rise to the top.
Ascending to the top is easy,but staying there is determined by your foundation .If you don't have a solid foundation (wobbling) and you get to the top .It becomes suicidal.
The elephant in our room today ,is that our generation don't want to undergo process ,we want a quick fix approach to every situation. But the bible admonishes us in Proverbs 14:12 that " There is a way that seemeth righteous unto man but it end leads to death and destruction.
In conclusion, these are my nuggets of advice to my brothers and sisters;
If you don't want to despise your youth, then live responsibly and go through the process .Don't let anyone undermine you because you are young, but set an example to believers in speech, in conduct, in faith,in love and in purity – 1st Timothy 4:12
Do not despise your youth, but take responsibility and command respect, attendance to reading, exaltation and sound doctrine.
Don't let the excitement of the youth let you forget about your creator, Ecclesiastes 12:1.Please take delight in God's work and he will grant you the desires of your heart. Psalm 37:4
In addition, build capacity to equip yourself to match your task. Invest your time, energy and resources into productive ventures.
Thirdly expand the scope of your knowledge, enlighten yourself with information. Information or the absence of it is a door way or barrier to your progress in life and in driving the vision that God has given you.
You are already enlisted as a star, don't fight the process, go through it and your latter days would be great.
It is my fervent prayer that you would get your bearings right on time and discover God's plan for your life.
SHALOM!!!