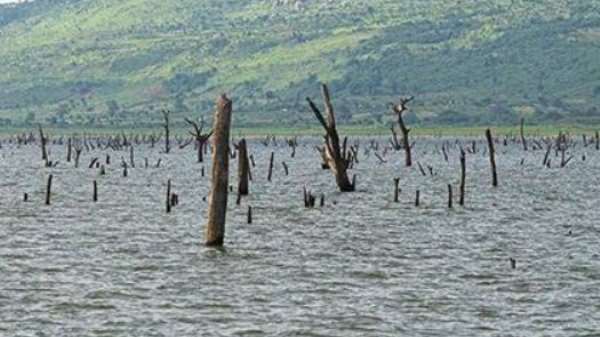 A young man identified as Surakatu Misbawu believed to be in his mid-thirties and a Nurse at Abrumase Health Centre in the East Gonja Municipality is alleged to have drowned in the Volta lake between Kejewu Bato and Kafaba.
The incident occurred in the early hours of Monday, May 13, 2019, when the victim and five others were traveling in a flying boat from Abrumase to Kafaba.
Information gathered indicates that the boat capsized pouring all six onboard into the water.
It is still unclear what caused the boat to capsize.
Though a search team has been able to rescue three of them including an assemblyman, as at the time of filing this report, the body of Surakatu was yet to be retrieved.
Meanwhile, the MCE for East Gonja Mohammed Tamimu has since dispatched a search party to look for the body.