Presidential Term Of Office: 3 Years, 3 Terms Is Better But 5 Years, 2 Terms Would Be A Burden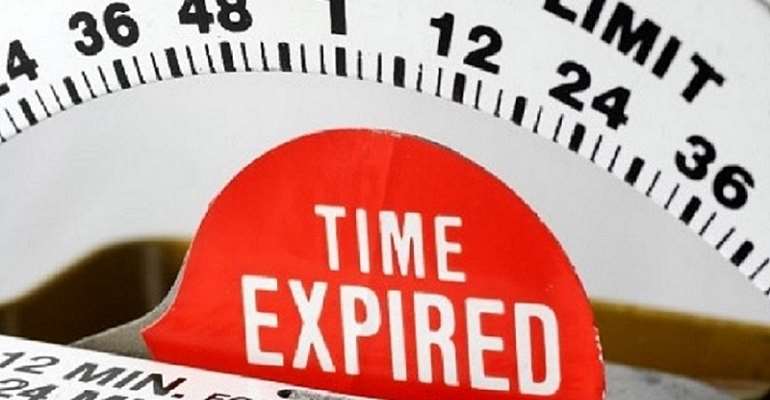 Per the 1992 Constitution of Ghana, the Presidential Office can accommodate a person for at most two terms of which each term can have a maximum duration of four (4) years.
But delivering a lecture on Democracy and Elections in Contemporary Africa at the Said Business School in London, Former President John Dramani Mahama triggered a national debate through his endorsement of an increment of the number of years of a term of the Presidential Office from 4 to five (5) years. And his reasons were that it takes a President two (2) years to form a government and settle down after winning elections, leaving the President with only one year to implement most of its manifesto promises since the fourth (4th) year will be used for fighting the general elections. He claimed that such made it difficult for a President to do his best in the transformation of a country as promised by him/her, and so an increment to 5 years will do both the nation and the party which forms a government a lot of good.
The above is a notion I strongly disagree. I must admit when same debate surrounding the extension of the term of office from 4 to 5 years was triggered around the early part of 2009, I was highly in favour, but a careful analysis of events of national governance and management under the successive governments from the year 1992 to 2019 has currently gotten me to consider the opposite stand rather.
In fact, after a careful deep reflection and analysis of the resultants of the management styles of the nation under the successive governments, I have come to a conclusion that an increment from 4 to 5 years will not be proper, but rather a reduction from 4 to three (3) years and an increment of the number of terms from two (2) to 3 would serve the country better.
I am in support of a reduction of the years from 4 to 3, and not an increment from 4 to 5 years because, it would not take more than two years for the competency level of a President under a new government to be realized, and so, a 4 to 5 years would be too much and would be too risky to be given to an incompetent President to manage a country, due to the amount of mess such a government under an incompetent President can push a country into for such a long period of time. Because if the duration of the term of office is 4 to 5 years, and a nation finds itself under a very incompetent President, it will take too long before the citizens can get an opportunity to vote such an incompetent President out of power.
Moreover, an increment of the number of terms from 2 to 3 would be better for the purpose that: if in case the nation finds itself lucky with a competent President, the nation can at least enjoy three different terms with such a person to help the development of the nation with his/her competency.
Furthermore, my proposal of a 3 years, 3 terms is ideal and better than either a 4 years, 2 terms or 5 years, 2 terms because despite my proposal being 3 years, 3 terms, its total duration is only nine (9) years which is only a year more than the 4 years, 2 terms [total of eight (8) years] and a year less than the 5 years, 2 terms [total of ten (10) years], and as a result, as compared to the 4 years, 2 terms and 5 years, 2 terms, my 3 years, 3 terms is neither too long nor too short for a competent President to execute its mandate well to transform a nation. Again, a 3 years, 3 terms will offer the Ghanaian citizens a shorter period to vote out a President if he/she is found to be incompetent, and also offer same citizens a longer period to keep a President if he/she is found to be competent.
Hhhmm, may God be praised always
BY Nana Kwadwo Akwaa
Member, Critical Thinkers International (CTI)