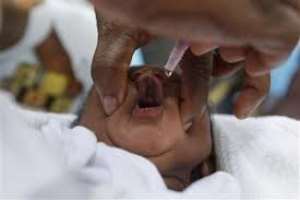 The Acting Municipal Health Director for Komenda Edina Eguafo Abrem municipality, Mrs. Catherine Ampah-Brient has hinted that most parents in the municipality refuse to bring their wards for immunization after one year, an action which poses severe health challenges for the children as they grow.
Speaking in an exclusive interview, Mrs Ampah-Brient further disclosed that, although the required immunization process takes up to 18 months, whiles vitamin A supplement is up to 5 years, most parents stop the process at the initial stages giving multiples excuses which include farming and fishing activities.
Mrs Catherine Ampah-Brient admonished parents to take the health of their children as their topmost priority since the future depends largely on the children.
She however indicated that measures have been put in place by the health directorate and parents are duly informed to have their children weighed, immunized and given the vitamins A supplement in the various pre-schools and homes in the municipality.
For his part, Dr Isaac Newman Arthur, a clinical psychologist encouraged midwives of the antenatal clinics to improve upon their communication skills with pregnant women on the need to complete the entire immunization process for a healthy child by visiting the Child Welfare Clinic regularly.
He said, because most parents are ignorant of the dangers associated with not completing the entire immunization process, other socio-economic issues tend to take precedence.
Dr Arthur also cautioned persons who abuse social media platforms and tend to use them to misinform and create fear and panic in the general public to put a stop to it.
He advised the general public to verify any information on social media platforms before taking any major action.