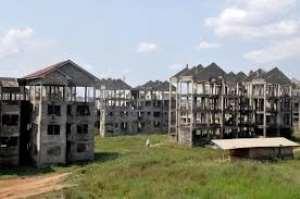 It is very wrong to abandon projects that were started by previous political administration, the Municipal Chief Executive (MCE) for Dormaa Municipal Assembly, Hon. Quattara Drissa has said.
According to Hon. Quattara, the pace of development slows down when projects are abandoned by the current officers in charge because the moneys used to finance the said projects were not coming from the pockets of the previous officers but from the government of Ghana.
"Everybody will one day account for the deeds and performance during their term in office" he stated
He recalled that "some MMDCES abandoned their projects that were initiated by the previous administrations because they believe that if they continue to develop and continue the projects the opposition people will use it as a propaganda tool against them".
Hon. Quattara is of the view that being a responsible citizen starts from being responsible with your actions and taking a firm and responsible decisions that will go a long way to affect the future generations positively.
The former Agric kingpin said it is only for a short period that a politician will stay in office and it's expected of him to contribute positively to the development agenda of his people.
Hon. Quattara said it will be disastrous for any MCE who will fail to uphold the priorities of his people and do otherwise.
He, however, called on his fellow MMDCES to make it a point to have a positive impact on the lives of their people whiles they are in office.