Sulking Mahama At It Again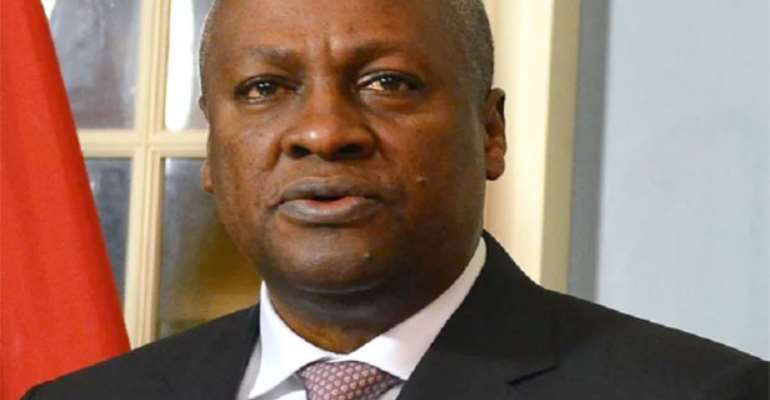 Former President John Mahama loves unnecessary controversy. That, of course, informed his decision to recall matters pertaining to the elections which ousted him in 2016 with a disturbing twist.
The 2016 election results were so emphatic that arrangements to ensure he stayed in power, come what may, including electronic transmission of results failed. Now that he thinks that there was a variation in the mode of transmission of results, the belated disclosure triggers a question as to how long he is going to sulk about the results.
The coincidence of thought between him and Charlotte is instructive. Whereas he is blaming his defeat on the use of a manual mode of result transmission and a hacking of the system, Charlotte on the other hand told Ghanaians as they waited anxiously for the announcement about who had won the polls that their system had possibly been hacked.
Whatever it was about the synchronizing of their concerns, we are constrained to wonder why after the duo decided on what caused his defeat he in particular did not go to court as the New Patriotic Party (NPP) did when they were denied the win by the Supreme Court decision by a slim vote and she did not order a probe into her so-called hacking of the EC system including her hallucinatory over-voting in the Ashanti Region.
If fighting Amadu Sule and the others was more important in her estimation, we the people of Ghana also consider a probe into her so-called system hacking and the Ashanti Region over-voting vital. She preferred assigning blames without going further to probe them. Now that she is not in a position to order such a probe, we think that an apology to Ghanaians for the ruses she put out during those momentous hours of waiting for her announcement would be a desirable show of courtesy under the circumstances.
Former President John Mahama's demand for a probe is rather belated and should have been done earlier and not directed at Jean Mensa, the lady at the helm.
Mr. Mahama has so soon abandoned his solace that his defeat was an act of God so that, as he put it, Ghanaians would be able to differentiate between his 'good governance' and the current order.
We thank God that Charlotte did not make good her plan to have results transmitted electronically. The fallouts from the arbitrary decision would have been anything but in the national interest. When the finger of God is involved in an enterprise not even the uncharted electronic transmission mode of election results can favour manipulators. We are unable to resist asking as the former Director of Elections of the NPP did, what motive was lurking in the conscience of those gunning for the electronic transmission of results in breach of an earlier agreement by stakeholders?