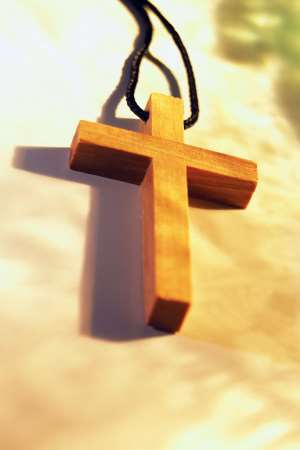 Throughout this week I have used part of the Book of Ezekiel (40.1-48:35) to throw some light as to what God from the initial ages His view of His people shall be starting from, Abel, Enosh, Noah,Abraham, Jacob/Israel till the fulfillment/Jesus Christ the God and Man fitting to usher humanity back to be the righteous saints or people to live forever with YAHWEH.
Today I will dwell with selecting a few verses from chap.44; 5;9. And Jehovah, said to me (the recorder and writer Ezekiel)
, Son of man, pay attention, and look with your eyes, and listen with your ears to all that I say to you concerning all the statutes of the house of Jehovah and all its laws, and pay attention to the entrance of the house, with every exit of the entrance.
Thus says the Lord Jehovah, No foreigner, uncircumcised heart and uncircumcised in the flesh, of any of the foreigners who are among the children of Israel, shall enter into My Sanctuary.
Throughout, the fulfillment of the return of God to His own as a manservant of God to purchase His own and bring them back to God. Here the Lord's coming to be among His own is also to build their faith and dependence on God and His own, build them up as His Body and not sprinter institutions. He holds such as He has purchased with His Holy Blood very dear and very important to His heart.
v.1-5.The Prince you find here is Christ as the King in the coming Millennial Kingdom. They were purchased at a very expensive cost. The word in these verses indicates that Christ and God have an equal position, for only Christ can enter in and go out by the gate through which God had passed has passed. Thus God and Christ have a special, holy portion among God's people. Another reason men cannot joke or turn God's flock as personal possession milk them for their own measure and leisure.
v.9. Circumcision typifies dealing with the corrupted flesh, the natural man, and the old man by the inward operations of the cross( Rom.2:28-29; Phil.3:3; Col.2:11). If our flesh, natural man, and the old man have not been dealt with by the cross, we are not qualified to serve in the CHURCH. Part of the Church members being sentimental, picking quarrels, being emotional all the time means such will have to have themselves submitted to Jesus Christ to work on them.
Rather, we (such as above) are considered by the Lord as foreigners. Instead, we have to serve directly in His presence should not have dealings with the Spiritually dead (Lev.21 and 31) yet claiming positions of interest to God in the Church. V.22 signifies that in our contact and relationship with God and others we need to pure, selfless, and uncomplicated (1 Tim.3:2). V. 27 Mean whenever we draw near to God, we need to offer the sin offering, applying the Lord's redemption and receiving the cleansing of His precious blood. There is power in His Blood to save us every day until we are made whole and become one with Him and the CHURCH.
SHALOM AND BLESSED MORNING TO YOU ALL.BELOVED OF GOD IN JESUS CHRIST. BEING REMINDED OF THE AVAILABILITY OF HIS EXCELLENCY THE HOLY SPIRIT READY WHEN YOU ARE FOR HIM.