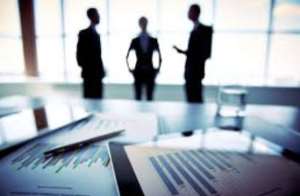 Africa is seen by Whites as a profitable consuming continent of products and services produced pre-dominantly in their own countries. Philanthropic strategies to give AID, loan and operating social interventions are set to keep African consumers afloat to buy and buy securing jobs back home.
Whites prepare their economies beyond a known world of richness of natural resources making production of goods and services more efficient and effective with less impact of high costs and means.
The numbers of populations in developed countries is falling over time, yet their expectation of higher and higher living standards is growing.
The hunger of a paradise-like life comes with a price tag; the cake will be shared more unequal.
As long as African leaders and African people sit back to welcome AID support instead waking up to fundamentally change their societies and economies, they fall easily into the busy hands of profit making societies of the Western World.
White Farmers across the globe use high-tech to produce more food at less prices increasingly eco-friendly with the need to sell the surplus to depending countries with and increasing hungry population.
In more and more areas of African societies, local products are replaced by outside produced products.
When car assembly lines and other production lines hit on African soil and their markets, it is not done out of humanity but to generate extensive profit and make consumption of originally foreign products more accessible by black hands.
Profit making is not by using hands, but brains that perform on their visions with clear cut concepts, great inclusive agenda forcefully worked through and committed to by all society members.
The White Man is not only blessed with his specific mind, but also with the failing mind of the Black Man.
Current US-China trade dispute is a prominent example of wrong attitude and confused mind. Tariff`s increase is not the appropriate answer to the unbalance in both countries trade relation, but for the US economy to produce to US consumers' expectations to make it more unattractive to buy from outside and stop to make foreign nations great and strong. Employing intelligence and brain will be the solution for the Americans, likewise the Africans.
When lecturing about the fast approaching disaster unfolding more dramatically each year on the African continent, my young German listeners get confused, speechless and are filled with unease and anxiety hard for them to put into works.
When Africans wake finally up and understand the game played against them….Whites better run far or leave for Moon and Mars (like suggested by Amazon Founder Jeff Bezos recently).