June 27 Set For Judgement Of Woyome's GH¢20m Property Case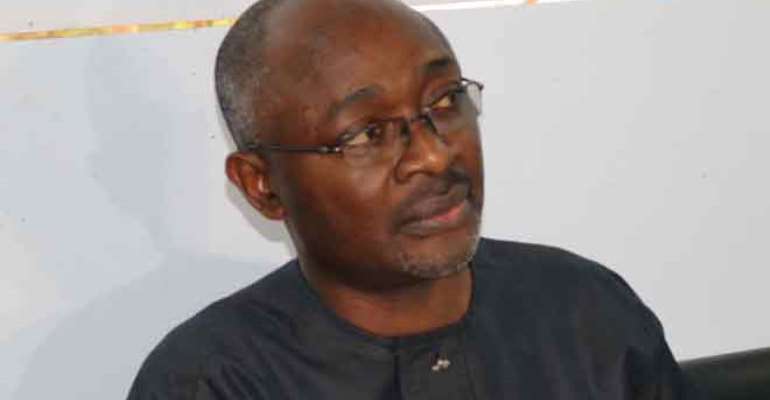 A sole Judge of the Supreme Court on property confiscation case between businessman, Alfred Woyome and the State, has fixed June 27, this year to rule on the matter.
Justice Alfred A. Benin, who sit solo as Supreme Court on Monday morning May 13, deferred his ruling on the case, on grounds that the ruling was not ready.
In the instant case, the Attorney General on behalf of the State sought an order of the Court to sell several properties it has identified as belonging to Woyome, to defray part of the GHS51million judgment debt.
Some of the property identified includes two executive houses at Trassaco Villas in Accra, office complex of Anator Holdings at East Legon, a company owned by Mr Woyome, two residential buildings at New Town and Abelempke, both suburbs in Accra and a quarry company owned by Woyome in the Eastern Region.
The identified property is said to have been estimated at GHc 20 million and the State believed it could prove vital in retrieving part of the GH¢ 51.2 million judgement debt he received from the State unlawfully.
However, receivers of non-existing UT Bank claimed that some of the properties identified by the State are theirs. It was the claim of lawyers of the defunct UT bank that Woyome, used the said properties as collateral for loans at the bank which he failed to pay back. Ownership of the properties as a result of the failure to pay back the loans transferred to UT bank automatically.
The State represented by the Deputy Attorney General, Godfred Yeboah Dame, had argued that The claim of UT Bank was the product of collusion between Woyome and the Bank. Further, the State argued that there is no evidence to show that the said properties were validly used as collateral by Woyome to secure loans from UT bank.
Attorney General claimed the property are owned by the embattled businessman, and therefore, prayed the Court to declare same as true to pave way for the State to sell them.
The Supreme had earlier fixed to deliver the judgment Monday May 13, but could as the Judge said portion of the judgement was not ready.
Upon conferring with the parties in chambers, the Judge adjourned the case to June 27, by which time judgment would be ready.
A Deputy Attorney-General, Godfred Yeboah Dame, misleading lawyers from the Attorney to confiscate Mr Woyome case.