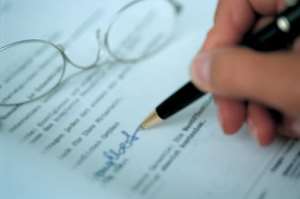 Opanin Okukuseku,
Your words of wisdom, in commenting on my Modernghana.com piece, 'Required Reading For: Ghana's Vice President Bawumia; Senior Minister Hon.Osafo Marfo And Hon. Ken Ofori Attah?', will doubtless resonate with many Ghanaians, both at home and abroad, who read it. Well spoken. Kudos to you.
As a people, our main problem, is that the many brilliant world-class Ghanaians - both at home and in the Diaspora - who could actually help transform our society into an African equivalent of the egalitarian societies of Scandinavia, do not yet understand clearly, how crucial it is that they fight to take back their nation, from the iron grip of NPP/NDC duopoly, which has dominated Ghana since the 4th Republic came into being in 1992.
The never-ending search for off-ledger funds to run them with, have turned the two political parties into criminal organisations, dominated from the shadows, by the selfsame vested interests brutally gang-raping Mother Ghana. Hmmmm, Oman Ghana eyeasem o - asem ebeba debi ankasa.
Consequently, as a quid pro quo, our country's natural heritage is being destroyed to enable a powerful few with greedy ambitions (to paraphrase the great Nkrumah, whose equal is yet to be born), driven by unfathomable greed, to send their networth worth into stratospheric heights. Thanks once again for sharing your pithy observation. I salute you, Sir. You are a true patriot and Ghanaian nationalist.