Congolese President Félix Tshisekedi Warns Africa For Islamic State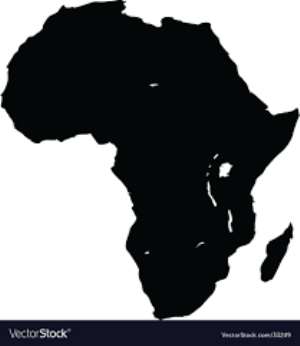 Congolese President Félix Tshisekedi:
"Islamic State could seek to establish a caliphate in the heart of Africa"
Top-Secret Military Research Unit Porton Down: "ISIS Might Use Ebola As Bio-weapon"
In the depths of the African jungle of the Democratic Republique Congo DRC lurks the ultimate serial killer. Ebola! This horrific bioweapon, man-made and already present during the war in Crimea in 1943 and 1967 respectively in Marburg, Belgrade and Frankfurt, nowadays pounces from the shadows, laying waste to entire communities and leaving its victims bleeding from every orifice as they pray for death.
Ebola, as difficult to contain as it is contagious, the name of this microbial mass-murderer strikes fear in the hearts of all who hear it: Ebola... A fanatical merciless killer ever known. And now, at this very moment, ISIS is spreading its wings in this god-forsaken land. Ebola, a man-made bioweapon is going to strike back by ISIS.
https://secretsofaidsandebola.blogspot.com/search/max-results=8?q=Crimea
ISIS
The infamous jihadist organization known as ISIS wants to bring the United States to its knees and will use every weapon to reach that goal. When public beheadings fail to achieve this goal, extremist fighters leave the sands of Syria and Iraq and dive into the Congolese jungle. Setting their sights on the dense rain forests of the Congo, they have but a single objective: to unleash upon the infidels a biological weapon unlike any the world has ever known...
The Islamic State could seek to establish a caliphate in the heart of Africa, Congolese President Félix Tshisekedi warned in a meeting at the Atlantic Council in Washington. He sought a "strategic partnership" with the United States, one of the pillars of which would be military assistance to address the challenge of terrorism.
Islamic State claimed it's first attack
Islamic State of Iraq and the Levant (ISIL or ISIS) claimed its first attack in the DRC and declared it the "Central Africa Province" of the "caliphate," after two Congolese soldiers and a civilian were killed in a gunfight.
New York Times
"The Islamic State has claimed its first attack in the Democratic Republic of Congo, planting a flag in a region already troubled by violence and an outbreak of the Ebola virus. … The attack came in an area near the border of Uganda that is already beset with an outbreak of Ebola that health workers have struggled to contain because of a range of reasons, including violent attacks on treatment centers. A doctor who worked for the World Health Organization was killed on Friday in an attack on a hospital in Butembo, according to the organization and the town's mayor, Sylvain Mbusa Kanyamanda…"
US Capt. Al Shimkus Professor of National Security Affairs
ISIS may already be thinking of using Ebola as a low-tech weapon of bio-terror, says a national security expert, who notes that the "Islamic State of Iraq and Syria" and terror groups like it wouldn't even have to weaponize the virus to attempt to wreak strategic global infection.
Such groups could simply use human carriers to intentionally infect themselves in West Africa, then disseminate the deadly virus via the world's air transportation system. Or so says Capt. Al Shimkus, Ret., a Professor of National Security Affairs at the U.S. Naval War College. But Simkus should have known where Ebola really is coming from.
Top-secret military research unit at Porton Down
Scientists at the top-secret military research unit at Porton Down have been assessing the potential use of Ebola as a bioterrorism weapon, according to confidential documents.
It reveals that the unit, where chemical, radiological and biological threats are analysed, was tasked with evaluating whether terrorist organisations such as al-Qaida and Islamic State ISIS could use the deadly Ebola virus to attack western targets.
The first secret scenario outlined is completely redacted, illustrating the acute sensitivity about the issue. The second scenario is heavily blacked out but, according to the memo, "would be both logistically and technically challenging for a non-state group to undertake". It observes: "Clearly there are practical issues involved with such a scenario that of themselves are often not insurmountable but taken together add enormously to the complexity of successfully undertaking this attack."
Must read:
https://secretsofaidsandebola.blogspot.com/2019/02/stolen-ebola-blood-samples-appear-in.html
A third, also heavily redacted, scenario says: "constitutes the most technically challenging of the scenarios considered here".
Concerns that terrorist groups might look to "weaponise" Ebola have been raised by several thinktanks and politicians. Last year Francisco Martinez, Spain's state secretary for security, claimed that Isis fighters were planning to carry out "lone wolf" attacks using biological weapons. Martinez said that his belief was informed by listening in to conversations uncovered in secret chatrooms used by terrorist cells.
https://secretsofaidsandebola.blogspot.com/search/max-results=8?q=Porton+Down
The operating environment in the DRC has become increasingly insecure and socio-politically complex. Insecurity remains a major impediment to ensuring timely response interventions in the affected communities.
Ebola virus disease (EVD) response activities in Butembo and Katwa remained limited; however, these are gradually resuming following a comprehensive reinforcement of security measures and community engagement efforts.
The overall security situation, nevertheless, remains volatile. While no significant injuries or damages are reported this week, access and activities in parts of Mandima, Masereka, Kalunguta and Vuhovi, remain irregular due to the presence of armed groups and other security concerns.
New EVD cases are expected to continue to increase, in tandem with incidents of insecurity in these hotspot areas over the coming weeks, placing significant strain on response teams and the security resources available to secure their movements.
World Health Organization WHO
WHO says: "We continuously monitors changes to the epidemiological situation and context of the outbreak to ensure that support to the response is adapted to the evolving circumstances. The last assessment concluded that the national and regional risk levels remain very high, while global risk levels remain low. Weekly increases in the number of new cases has been ongoing since late February 2019.
A general deterioration of the security situation, and the persistence of pockets of community mistrust exacerbated by political tensions and insecurity, have resulted in recurrent temporary suspension and delays of case investigation and response activities in affected areas, reducing the overall effectiveness of interventions.
However, recent community dialogue, outreach initiatives, and restoration of access to certain hotspot areas have resulted in some improvements in community acceptance of response activities and case investigation efforts. The high proportion of community deaths reported among confirmed cases."
The high rates of population movement occurring from outbreak affected areas to other areas of the Democratic Republic of the Congo and across porous borders to neighbouring countries during periods of heightened insecurity further compounds these risks. Additional risks are posed by the long duration of the current outbreak, fatigue amongst response staff, and ongoing strain on limited resources.
The risk of cross-border spread of Ebola virus disease to Uganda, Rwanda, and South Sudan is high to say the least. Tens of thousands of Congolese cross borders daily to trade, to visit family, or for funerals. Roads to Kigali and Kampala are well travelled and could facilitate Ebola transfer to large population centres. Uganda and Rwanda have fairly strong surveillance systems and are preparing for cross-border spread.