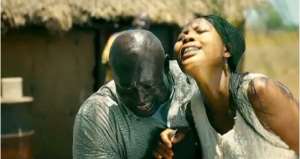 Maternal mortality
Are our mothers free and safe from the challenges they face during pregnancy till child birth? Is Ghana free from maternal mortality? What is our nation doing about maternal mortality? A lot of lives were lost when we talk of maternal and child mortality, people lost their love ones, people lost their new born which they were looking forward to getting for years. Lives that can contribute to the development of this nation. In fact Ghana has lost so many lives especially in our rural areas due to less development of our health system. Pregnancy is one physiological condition that differentiates a man from a woman and leads to the procreation of young ones and should not be the cause of elimination of human life.
Despite considerable investment in health care, Ghana has not made adequate progress in reducing maternal mortality. The UN estimates that in 2013, when the country had an estimated population of over 25.9 million, 3,100 women died for reasons related to pregnancy and childbirth. Maternal mortality has fallen, from 760 to 380 maternal deaths per 100,000 live births between 1990 and 2013, and was projected to fall further, to 358 per 100,000 live births in 2015. However, this is still considerably higher than the MDG 5 target of 190 maternal deaths per 100,000 live births.
Looking at current statistics than by Ghana Statistical Service (GSS) conducted which is the second Ghana Maternal Health Survey (GMHS) from 15 June through 12 October 2017 with a nationally representative sample of 27,000 households. All women age 15-49 in selected households which were eligibly intervened, maternal mortality has gone up from 350 per 100,000 live birth to 380 which indicate that Ghana has a persistently high maternal mortality rate, despite efforts made to meet Millennium Development Goal 5.
Women go through some changes when pregnant. Some of these changes when coupled with age, gravid parity status, socio – economic factors and genetics may affect the woman and may even lead to death (maternal death) when not managed well. In Ghana, several interventions targeting the reduction of maternal mortality have been implemented. Notable among these is the user fee exemption policy instituted in 2003. This policy exempts all pregnant women from paying for delivery costs at public, mission and private health facilities. Evaluation of this intervention between 2003 and 2006 showed dramatic reduction of direct maternal deaths but no significant impact on indirect maternal deaths. Thus, maternal mortality can be prevented in many cases but this demands not only a comprehensive understanding of the causes, but also, more importantly, an understanding of how the different causes are distributed in various groups with different characteristics. A number of studies have been conducted on maternal mortality in Ghana; however, only one attempted to analyze causes of maternal mortality with respect to socio-demographic groups, and did so with limited detail. The study reported percentage distribution of maternal deaths by cause of death, according to age and region. Much emphasis was put on abortion in the analysis. The study did not report the maternal mortality cause-specific risks associated with the different socio-demographic groups. Thus, detailed analysis of the causes of these mortalities, stratified by various socio-economic and demographic characteristics, is essential for formulating specific interventions to deal with these causes in different socio-demographic groups. This would help to accelerate Ghana and other similar nations in sub-Saharan Africa, towards the realization of Millennium Development Goal 5. The aim of the study is, therefore, to assess and analyze the causes of maternal mortality according to socio-demographic factors in Ghana.
According to a study published in the Lancet which covered the period from 1990 to 2013, the most common causes of maternal mortality are postpartum bleeding (15%), complications from unsafe abortion (15%), hypertensive disorders of pregnancy (10%), postpartum infections (8%), and obstructed labour (6%). Other causes include blood clots (3%) and pre-existing conditions (28%). Indirect causes are malaria, anaemia , and cardiovascular disease, all of which may complicate pregnancy or be aggravated by it.
According to a 2004 WHO publication, sociodemographic factors such as age, access to resources and income level are significant indicators of maternal mortality. Young mothers face higher risks of complications and death during pregnancy than older mothers, especially adolescents aged 15 years or younger. Adolescents have higher risks for postpartum hemorrhage, puerperal endometritis, operative vaginal delivery, episiotomy, low birth weight, preterm delivery, and small-for-gestational-age infants, all of which can lead to maternal death. Structural support and family support influences maternal mortality. Furthermore, social disadvantage and social isolation adversely affects maternal health which can lead to increases in maternal death. Additionally, lack of access to skilled medical care during childbirth spatially in the rural areas, the travel distance to the nearest clinic to receive proper care, number of prior births, barriers to accessing prenatal medical care and poor infrastructure all increase maternal deaths.
Unsafe abortion is another major cause of maternal death. According to the World Health Organization in 2009, every eight minutes a woman died from complications arising from unsafe abortions. Complications include hemorrhage, infection, sepsis and genital trauma. By 2007, globally, preventable deaths from improperly performed procedures constitute 13% of maternal mortality, and 25% or more in some countries where maternal mortality from other causes is relatively low, making unsafe abortion the leading single cause of maternal mortality worldwide.
The question then is, does the GHS take into consideration the lack of health facilities and the poor structure of health facilities in our rural areas and skilled infrastructure as well? I think that is one of the strong causes of maternal and neonatal mortality we need to work on in this country. Making easy access to health facilities and quality health care will reduce maternal and neonatal mortality drastically. Where our pregnant women need not to travel for long seeking for facilities to aid delivery. What is the Community Based Health Planning and Service (CHIP) compounds for? Is it only for the treatment of malaria and mild fever wounds and other minor problems? Why won't this CHIPs compounds be structured in a way that can cater for maternal health as well? CHIPs which's key policy objective is to improve Primary Health Care (PHC) and provide accessible, equitable, quality and efficient primary healthcare and family planning services to all Ghanaians, irrespective of where they are located must be the best implementation to use to reduce maternal and neonatal mortality rate. What of community base medicine, which is part of the work of our Physician Assistants, public health officers, and public health nurses? This can aid in reducing maternal dearth my providing our women in the rural areas quality access to health care professionals and health care as well. Sex education on the use and provision of contraceptive for women especially the youths, which will prevent abortion and teenage pregnancy causes of maternal death.
It is about time Ghana rose against the problems of maternal health and focused on how to solve them by providing quality health care to the rural area than to keep building big hospitals in the urban areas which already have access to proper health care
ByDavid Kuledjawa
Physician assistant level 200 University Of Cape Coast