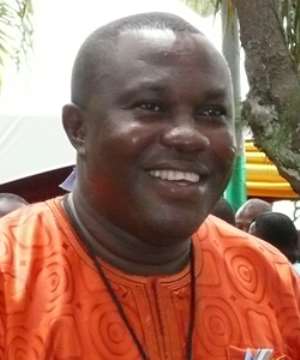 The Director of Policy and Research at the Ghana Youth Advocacy, GYAM-GH has added his voice to the current happenings at the police headquarters to our news source stating that " If adequate care and measures are not put in place, the CID, Mrs Tiwaah Addo Danquh will soon invite Chairman Ofosu Ampofo should in case there is a malaria outbreak in any part of Ghana ".
The Gyam- GH reaction fellows the recent invitation from the Director- General of the Criminal Investigations Department (CID) of the Ghana Police Service, Commissioner of Police (COP) Mrs. Tiwaa Addo-Danquah, inviting our National Chairman, Honourable Samuel Ofosu-Ampofo, on Thursday 9th May 2019.
Mr. Emmanuel Atanga stated that the decision of the CID to invite Mr. Ofosu Ampofo to assist in investigations on Recent cases of Kidnappings out fire outbreaks by unidentified groups, persons and individuals is an unprofessional act and undermines the integrity of the Ghana Police Service.
He further added that the office of the CID has suddenly turned into an instrument of the Current Government, to instil fear in supporters of the major opposition party and to suppress dissenting voices in the country.