Banker refused bail in narcotic case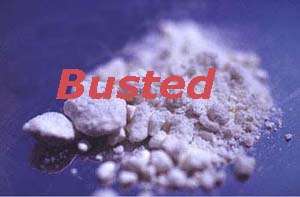 Accra, Jan. 11, GNA - A worker at the Bank of Ghana (BoG), who allegedly attempted to smuggle two parcels of Indian hemp to London in the name of the Bank was Wednesday refused bail when he made his second appearance at an Accra Circuit Court.
This was after Francis Opoku Agyemang's counsel had prayed the court to admit his client to bail.
According to his counsel, his client should be granted bail to be in a better position to assist in Police investigations. "My Lord denial of bail should not be used as a punitive measure against my client. My client has a fixed place of abode, he is neither notorious nor had he jumped bail. He would not interfere with Police investigation," Defence Counsel submitted.
But the court declined saying, "since it is a narcotic case, granting of bail should be done with circumspection. More so the Police officers are saying they had not completed with investigations and they would need him to assist in that direction".
Agyemang, whose plea has not been taken, is charged with possessing a narcotic drug without lawful authority. The Court remanded him into Police custody to reappear on January 18.
Prosecuting Assistant Superintendent of Police (ASP) Mr George Abavelim told the Court that the Police had not completed investigation adding, "in some aspects of our investigation we would need accused to assist us".
The case of the Prosecution was that Agyeman deposited two parcels in DHL express envelopes at a BoG security desk to be dispatched to someone in London in the name of the Bank.
Unfortunately, BoG had earlier changed accounts with the DHL, so the DHL official rejected the parcel.
The DHL official, therefore, requested BoG security officials to re-label the parcel and requested the sender to sign. Prosecution said BoG security officials examined the content of the parcel and found them to contain three compressed brown substances suspected to be narcotic drugs.
When Agyeman was arrested he admitted depositing the two parcels and their contents with the security desk adding he was only helping one Paa Bonsu to send the parcel to (Paa Bonsu's) friend in London. Prosecution said the substance has since been sent to the Ghana Standard Board for examination.