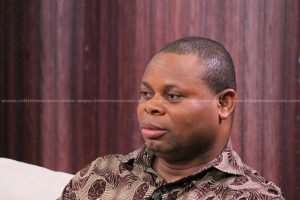 "This is politics- look at the biggest opposition parties main communication tool and then you actually say you are shutting it down. I would have thought that the sensible thing to do was to say I am blacklisting you…and if you do not pay I am suing you… but the very childish act of shutting down a station is in itself crude especially when it is not even a new station….What you are actually doing is treating them like a criminal entity."
Franklin Cudjoe, Executive Director of the IMANI Africa believes the shut down of the two radio stations, Radio Gold and Radio XYZ, was not thoroughly thought through by the National Communications Authority (NCA).
Describing the move as political, Mr. Cudjoe said the shut down was only a ploy to hurt the opposition party's main communication tool.
Mr. Cudjoe on Citi TV's/ FM's Big Issue said the NCA could have used a better approach in getting the two stations to operate based on the Authority's laid down rules.
The two radio stations were shut down on Thursday afternoon.
There was an ongoing NDC press conference being aired by both stations when they were shut down.
—citinewsroom