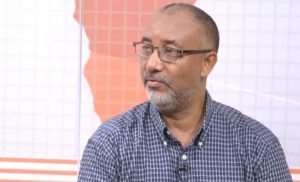 "Most of these agreements fell under the ITLOS ruling. Those blocs which didn't fall under the ITLOS ruling I believe the Minister of Energy in 2016 wrote to some of them telling them that they have to bring a revised work program otherwise their blocs will be taken away from them. Those who have been affected by ITLOS, they wrote to the Minister asking for an extension because they could not do the work because of the ruling."
"The ITLOS ruling in 2015 was very clear, it said no new drilling. If you are an international company who is going to drill and then you don't know that the exploration area is going to be owned by Ghana or Ivory Coast it will be very difficult for you to do even exploration which will cost you over $10 billion. All these ministers know it but they are playing politics with it. The fact is that ITLOS affected it."
Says Alex Mould, the Former Chief Executive Officer of the Ghana National Petroleum Corporation (GNPC) blaming the number of dormant contracts Ghana has with some oil exploration companies on the protracted maritime dispute between Ghana and Ivory Coast.
The Member of Parliament for Adansi Asokwa, K.T Hammond had earlier called on government to cancel some oil exploration contracts signed under the previous NDC administration.
According to him, the permits of most of the companies have gone beyond the three-year mandatory period without any successful oil find.
He said there was thus no need to extend such licenses.
But speaking to Bernard Avle on the Point of View on Citi TV, Alex Mould said most of the companies were adversely affected by the delay of the case at the Special Chamber of the International Tribunal for the Law of the Sea (ITLOS) as it made it difficult for the exploration of new oil finds at the time.
He said the political actors are aware of the situation but have instead decided to do partisan politics with the case.
Alex Mould made the remarks following question asked him by host of the show, Bernard Avle.
The remarks also come on the back of recent issues in the country's oil and gas sector of which Aker Energy, AGM Petroleum and other related firms have strongly come up for mention.
There has been a lot of public interest in recent weeks relating to the oil and gas industry with questions being raised over the benefits the people of Ghana will derive from recent oil finds.
The Minority in Parliament and policy think tank, IMANI Africa, had argued on government to up its game so that the country is not shortchanged.
—citinewsroom