No Amount Of Harassment Of Ofosu Ampofo Will Save NPP From Massive Defeat—Mahama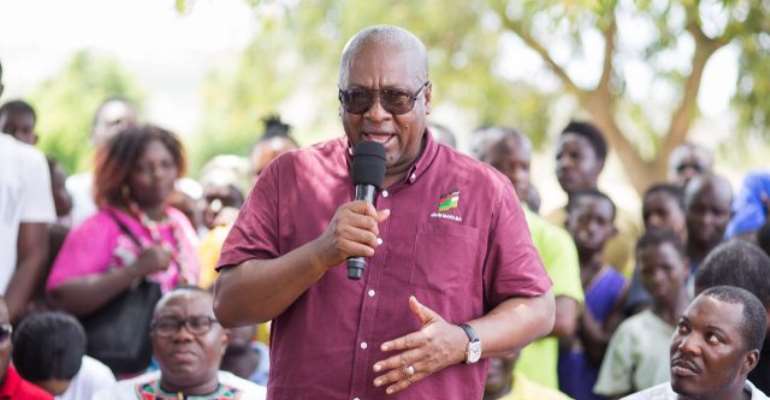 Former President John Mahama describes as "police harassment" the CID invitation indicating that no amount of such useless allegations will save the ruling NPP from defeat come 2020.
"No amount of harassment of our National Chairman will save the NPP from defeat. Indeed, it is a sign of desperation that the Chief Executive of our party, the Chairman of our party is constantly being harassed by the Police Authority," he told a gathering at Jamestown Thursday, as part of his tour of the Greater Accra Region.
"...They should remember that in everything they do, they are setting a precedent. You cannot take any frivolous and vexatious investigation and be inviting the National Chairman of the biggest opposition every day to the CID headquarters on very useless allegations," Mr Mahama stated.
"We are advising the NPP if you deliver on your promises, the people of Ghana will look favourably at you. If you have failed, don't [out of your desperation] decide to harass our party officials."
He added, "Whatever you do, you cannot escape the judgment of the people."