A Letter To The Student Politician; Use Your Gumption!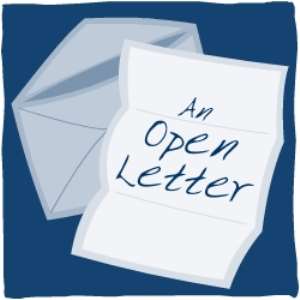 Dear Student,
I will try and be brief. Forgive me if you find it unnecessarily long and boring, I wish I had a podium to address you. I write to you in all sincerity and frankness, with no intention of being deceptive or malicious. Please spare me some few minutes of your time.
With barely three months to be done with service to the nation, I have exclusively taken time to reflect on my life as a student on University of Ghana campus and my short stay in the corporate world.
See, I have been a member of a particular political party from birth, by default because my parents are members too. You could say I was born into it, just like how the religion we belong is largely based on our parents believes. This is perhaps the reason I stand and defend the party at all times. It also explains why I quickly joined its wing on campus in my early days as a student and held various executive positions for four years. But, one thing I regret and wouldn't repeat if I could go back in time, is to have been deeply involved in partisan politics on campus. Some do for money, fair enough, but for me, raised in a house of men and women with principles, I was too decent to make fortunes out of it. Being partisan kept me in compromising positions and even threatened my certificate at some point. It is also the reason I narrowly missed the ultimate class. "I took it world cup".
Being partisan made people see me and my opinion on matters from a particular perspective. They judged and questioned my intelligence and integrity. Do politics but if possible, protect your dignity. Once you enter, there's no going back and people will always see you as such. Your objective opinions will no longer matter, your respect amongst your peers and some of your mates will dwindle quickly.
Don't be foolish to follow the self seeking bastards branded as politicians who come to pick you up for stupid dirty party works and give you ¢20 and ¢50, be vigilant and wise. They'll use and dump you. Fear the young politicians, they are thirsty and hungry, beware, note and watch them. They'll use you as a bait for resources in your name and you'll not even know.
As a student, get involved in everything if you can. Those are extra curricular activities that will push you when you're out there. The grades are important, let no one deceive you, they are very key but, do other things, join clubs, associations, contest for positions, aim to win, but it's fine if you don't, you move on and fight another time. Join trips and make as many friends as possible. They are bonds and alliances you'll need, some, very soon and others, years after school.
Avoid stepping on unwarranted toes, it's reckless and dangerous. Make bonds, don't break them. Avoid being too known and too serious. For those at General Assembly, stand for what you believe in, but never let the ridiculous SRC Constitution dictate your pace. For me, initiating a successful impeachment process against the Frm. SRC President, Daniel Awuah was lightly thought through. I felt powerful at the time, it was the right thing do (protecting the constitution) but jah, it's irrelevant and only created an enmity between my good friend and I, and his friends and I. I wish I could take it back. I remember my brother, Hanson Agyemang telling me how I was likely to regret it, he was right, I do.
Also know that, being powerful in LEGON politics doesn't mean anything out here. Who cares? It only costs you good friends and relationships, and creates avoidable enemies. You'll suffer consequences.
Now, respect your friends and strangers. Campus harbors all manner of persons, respect everyone, my cousin is doing his masters and it's being funded by a stranger whom he helped push his car from a gutter. UG seems big, but it's very small.
Start a business while on campus, it is more important. Do not procrastinate. If you have trouble starting, visit the placement center. They're there for you, emotionally, psychological, academically and technically.
Get yourself a good and reasonable girl or boyfriend. Reason together. Two heads are better than one. But I must warn you, reasonable partners are rare these days especially on campus. Stay solo if you can, or if you have to, it's not a competition. Let no one pressure you.
Now, when you complete, complete. Leave campus politics to campus politicians, it is irrelevant to you at this point. Give advice from behind if needed. Your life begins, make no mistake, the struggle is real. It is far different from the hustle in school. Focus on your business if you started one, if you didn't, now will be another chance. Success isn't from civil service, there's little money there for first degree holders. Do something for yourself, and decide fast, if you want to do your masters right way. It's advisable if you have the means.
Alright, let me end here for now. I hope you'll take something from this rather short letter. See you at the top.
Your friend,
General Sammie
©Machiavelli Jnr.