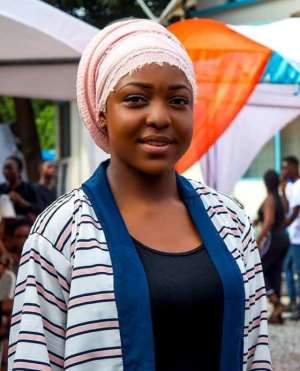 Fatimatu Abubakar White
Coiled up in a corner, she embraces herself tightly as she beseeches the Heavens for comfort. The smack across her face leaves her with a scar. Without money for upkeep for days running into weeks, both mother and child feed on the little available or go to bed on empty stomachs. If they're fortunate enough, a benevolent neighbour or relative supports them with something to keep them going. This is yet another too familiar story of a woman who has been abused by her spouse. Our society has inconspicuously endorsed such callous acts in homes perhaps, either due to cultural norms or misconstrued religious doctrines.
In our part of the world, women face a high level of gender and sexual based violence and exploitation. Due to economic dependence on the opposite sex and lower education of females, women have a low status in the society. A status which has grown to become the accepted place of women in the society but under fierce resistance in this modern era.
Domestic violence can be in the form of but not limited to physical abuse but inclusive of, economic, social and emotional abuse. Domestic servitude and burden of the "binding" home care on women hinders the woman in appraising herself. This coward of a man jumps the bandwagon without remorse. Do we as self-reasoning humans lack the thinking ability to logically reason that domestic violence is never an option?
For every fraction of pain a woman goes through, she finds strength in her offspring. That strength should be a motivation to move from the destructive environment. Be self-confident to break the shackles of misconception of the society, seek justice, know your right and empower yourself. For society does not frown on these lily-livered acts. You will face discrimination but your happiness should not depend on a troll whose sole aim is to cause pain. Your future and that of your children should be paramount.
It is piercing to know the man you've come to accept, the man you regarded as a spouse has become inhumane before you. Howbeit, do not take it with a pinch of salt to stay. Domestic violence is never part of the ups and downs of marriage. Marriage isn't a bed of roses but the trials and challenges of it do not include violence.
The social interventions formulated are supposed to encourage women to participate in game-changing start ups, be social entrepreneurs and invest in themselves. Our provisions should seek to remove structural barriers which curtail women's economic well-being. Women should be encouraged to reach the pinnacle of success without recourse.
The Commission on the Status of Women (CSW) which is the principal global intergovernmental body is exclusively dedicated to the promotion of gender equality and the empowerment of women, documenting the lives of women in the world and shaping the global standard.
Gender equity is not only a fundamental human right, but a necessity for a peaceful, prosperous and sustainable society. Between 2005-2016, nineteen percent of women between the ages of fifteen and forty-nine years had experienced sexual and physical abuse by an intimate partner, according to the United Nations Secretary-General 2017 report. Are we going to sit down with our arms folded watching this tomfoolery continue?
Nay, the days of silence are over. The dawning of freedom for women empowerment is near. No woman, born of a man should succumb to this torture. A woman's only arsenal is courage. Courage is what you need to be an independent self-empowered woman. Indeed there's light at the end of the tunnel if only we rise to the task. Challenging ourselves to be better.
To be a single mother or woman, will be a big hurdle but to be a depressed person incapable of shouldering any responsibility will be at the detriment of yourself and future. All must come on board to help promote the empowerment of women. To help fight against the incessant abuse of women in our societies. The quest for gender equality must be seen as a responsibility of all. The role of women in the progress of the communities and country at large can not be overemphasized. Therefore, the need to get women involved and duly recognized is not only a right but a necessity as long as we remain interested in the progress of the society. In line with this year's theme for international women's day, the time has come for the need to balance for better.
Fatimatu Abubakar White
Student of the Ghana Institute of Journalism