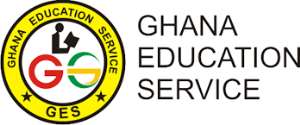 The Media Coalition against open defecation has called on the Ghana Education Service (GES) to develop measures that will improve the security of staffs in public schools in the country following the murder of the Head Teacher of Asiakwa Salvation Army Basic School, Mr George Somuah Bosompem.
The Head Teacher according to reports was attacked and murdered for protesting against the invasion of his garden by drug addicts within Asiakwa who smoked and defecated in the school.
Speaking to Class FM on the issue, leading member of the media coalition against open defecation, Mr. Emmanuel Addae stressed that they condemn the barbaric act whiles describing it as frightening to students and teachers of any public school.
The Group has therefore called on the GES to take a cue from what has happened and strengthen securities measures at public schools to prevent unauthorized entries that will lead to such occurrences.
"As a society, we have to use such incidents to learn. Ghana has been safe so we have played down security measures all the decades behind us. Now society is changing and the crime and lawlessness is going up so we have to always be on the alert," he stressed.
He continued, "So many schools in the countries have no fencing, there are no proper lightening, there are no security men and so on but then our children go there to learn and the teachers also work over there."
Mr. Addae added that "Now incidences like this if the school had adequate security, entry would have been difficult for the youth for open defecation and smoking purposes. So all these things have been left bear and we don't really care. It appears the private schools are doing better in terms of security on compounds than the public schools.
"So this incidence we what we are trying to say is that this has happened, it has been condemned, but what do we learn from that? Let the Ghana Education Service come out with a strategy, it can a long term project or program. But then we have to start from somewhere to provide good security against unlawful entry into the school compound so that our children and our teachers will feel secured."
Meanwhile, aggrieved teachers of Asiakwa Salvation Army Basic School who are currently on a sit-down strike have scheduled a demonstration which will take place on Friday, May 10, 2019, to show their displeasure against the heinous act.