1996 Suame Vigilante Groups Have All Died —Majority Leader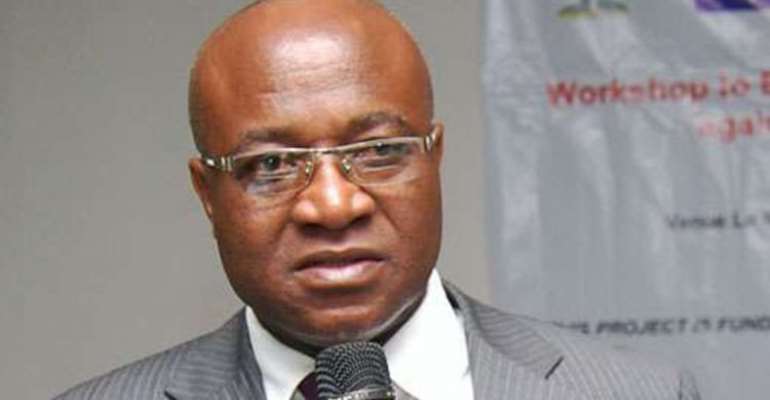 The Minister of Parliamentary Affairs Mr Kyei Mensah-Bonsu says the 13 pioneering members of political vigilantes formed in 1996 at Suame Constituency in Ashanti Region have all gone 6feet down.
Speaking at a media dialogue in Accra, Mr Mensah- Bonsu maintained that the issue of political vigilantism is a major concern for all and must be tackled holistically.
According to the Suame MP, who is also the Majority Leader in Parliament, the 13 members eventually turned into armed robbers operating between Kumasi and Brong Ahafo with the vehicle allocated to them by then NDC party for party activities.
He said they were all killed in the criminal activities.
The Suame lawmaker revealed that one of the members who refused to join his colleagues in the criminal acts managed to travel abroad and return with several cars to start his transport business.
"I know of Vigilantes that were formed in Suame in 1996 after NDC lost power vehicle and arms given them were used to engage in armed robbery activities between Kumasi and Brong Ahafo so thirteen of them except one got killed," he intimated.
Mr Mensah-Bonsu who is the longest serving NPP Member of Parliament told the gathering that the issue of vigilantism has become an albatross hanging on the neck of Ghanaians.
He said the situation is a difficult matter that requires drastic measures to eliminate the deadly group from our nation's body politics.
According to him, his Ministry and Parliament will do due diligence on the Vigilantes Bill currently before the House in ensuring it is passed to deal with vigilantism in the country.
"We recalled recent violent attacks of which a gangster on a motorbike shot and killed a vigilante member of the same party in Kumasi," he stated.
Mr James Agalga who sat in for the Minority Leader noted that activities of vigilantism has transcended from intra- party violence to violence within the same party.
Mr Agalga who was the immediate Deputy Minister of the Interior in the erstwhile John Mahama regime cited an incident of the Kumasi' Delta forces' attacks on the law Court to free their colleagues standing trial and the subsequent attack on a Minister of State Dr Akoto Osei at his Kumasi residence by the same vigilante group.
"We can now see how an executive arm of government in the person of Osei Akoto and a judge the judicial were all attacked by these Vigilantes. Ayawaso is still fresh in our minds so were the incident at Atiwa, Akwatia, and Talensi begging for holistic approach to deal with its menace," Agalga observed.
He continued, "We in the Minority have combed through the existing laws and realized that there are laws that can deal with the vigilantism but what is lacking is the political will to make it work."