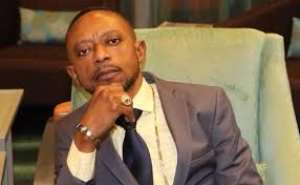 Rev. Owusu Bempah
Founder and leader of Glorious Word International, Rev. Isaac Owusu Bempah has reiterated that the flagbearer of the opposition National Democratic Congress (NDC), John Dramani Mahama will lose in the upcoming 2020 election.
He advised the former President to invest his money in a profitable business and forget leading the country again.
In an interview on Neat FM's Morning show 'Ghana Montie', which was monitored by ModernGhana, he said "Mahama should listen to my advise and withdraw from contesting in the 2020 elections. I don't understand why those he is surrounded with are not telling him the truth. He is just wasting his money because he will lose the election again."
Former President Mahama will lead the NDC to secure the seat in the upcoming 2020 elections.
He was unseated by the President Akufo-Addo in 2016, in his bid to secure a second term in the 2016 election.
In what is term as a 'rematch', he will challenge Akufo-Addo in next year's election. This will be the third consecutive poll in which the two will face off.
Below is a video of the interview: