A Toyota Landcruiser vehicle owned by Accra Mayor, Mr Mohammed Adjei Sowah caught fire in an extreme manner last Saturday.
The Landcruiser which had been parked for days in his residence at Ridge – Accra caught fire and burnt to ashes.
However the Mayor is yet to speak about the incident which occurred last Saturday, meanwhile a video of the burnt vehicle has been circulating on social media.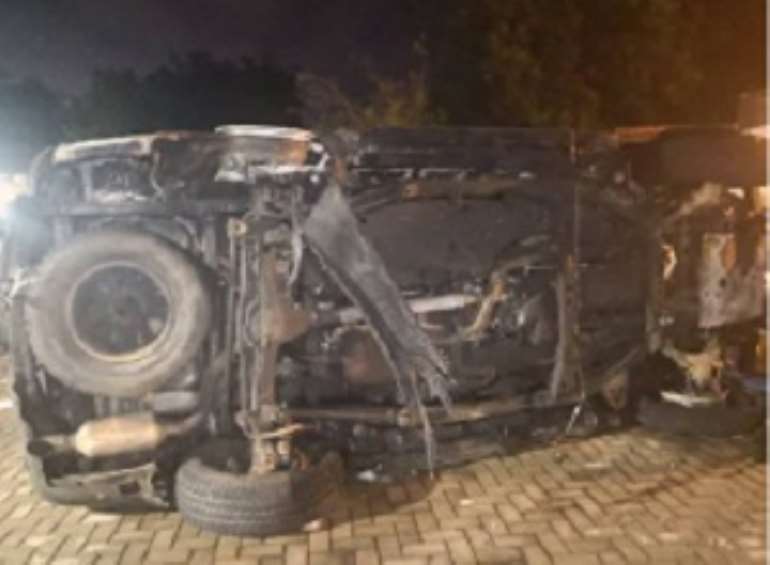 Watch the video below