Ghana's Vice President, Dr Mahamudu Bawumia, has wished Muslims across the country well as they begin the 30-day fast from Monday, 6 May 2019.
Dr Bawumia revealed that he will join his brothers and sisters in various communities around the country to break the fast and pray for the country.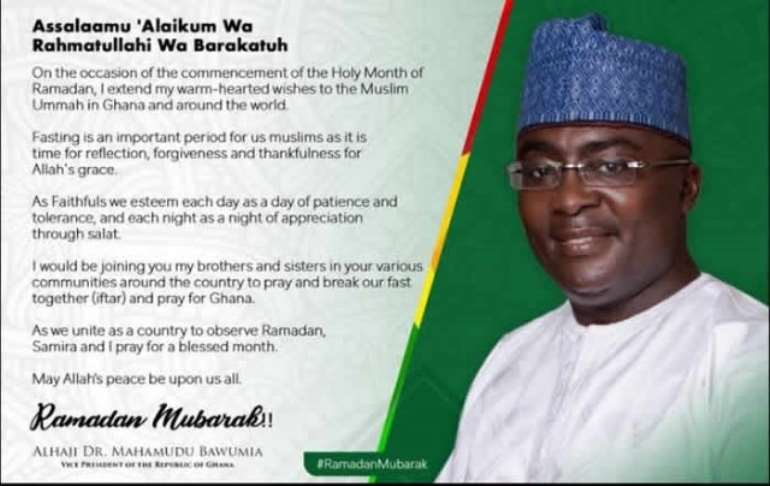 Ramadan is the ninth month as per the Islamic dating system, i.e. the Hijri calendar and Over 1.8 billion Muslims across the world are expected to embark on this year's fast.
Ramadan is also a compulsory tenet of Islam and adherents are encouraged to observe it except for those who have special medical conditions that may prevent them.
In this period of one full month, Muslims are encouraged to be faithful and undertake the dawn-dusk fasting which primarily entails abstinence from food, drink, marital intimacy and any such prohibitions as instructed by Allah (God).
Reports also indicate that the national chief Imam, Sheikh Usman Nuhu Sharubutu, had asked the faithful to commence fasting today.