It is the dream of every country to attain the best of healthcare delivery. A country with a good health service contributes to the development of that country since we need enough human resources to achieve that. In such circumstances, there's the need for every country to be equipped with enough health professionals who'll aid in the efficient delivery of health services day in and day out.
How do we see the Doctor-patient relationship in our country Ghana? Do we have the necessary and enough health professionals in our country? Statistics from the 2018 Doctor-Patient ratio in Ghana stands were 168,500. A country with a population of 30 million and 3,500 doctors. In such circumstances, providing primary healthcare to the people wouldn't be enough and the best.
Due to this, there is the need to find other alternatives in providing the necessary services to our dear citizens.In Ghana, the Physician Assistant (PA) is tasked with providing comprehensive primary health services in support of the total effort of the healthcare delivery system and also achieve equity in coverage and quality of care especially in rural centres as well as polyclinics or hospitals in the urban setting.
Physician Assistants do not necessarily play second role to the Doctor, they work as members of a Medical team to provide health care and to conduct monitoring and evaluation of patients' care as well as collaborating with other disciplines and health care staff to ensure optimum care of clients.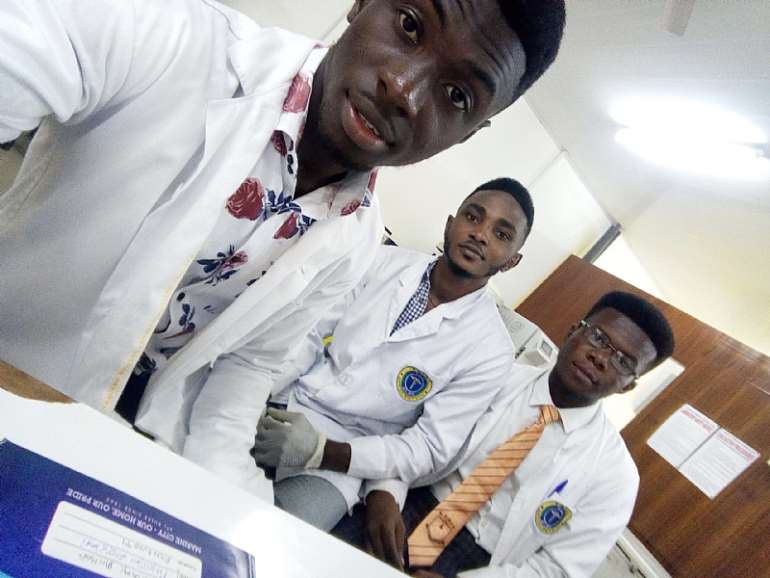 ROLES
*Undertaking a confidential patient consultation consisting of history taking, physical examinations and diagnosis after which they are to initiate and implement care plan for patients.
* They also attend to emergency cases, minor surgical interventions, Obstetrics and Gynaecology cases, pediatric/geriatric cases, chronic ailments, ENT cases, etc. according to training and competence.
*The PA is also equipped to offer primary healthcare to patients with mental health problems and refer as appropriate.
*The PA also involve in clinical meetings, morbidity and mortality meetings as well.
* They also undergo medical outreaches and assessing the health statuses of individuals, groups or communities at large.
The PA is needed to perform relieving duties at Health Centres and relevant health facilities when needed. All of these are geared towards ensuring clients get the best of care even though our health care system is in dire need of human resource due to the high doctor to patient ratio.
Community roles
It is the duty of the PA to contribute to maternal and child welfare, family planning programmes and health education talks within the community.
The PA is required to participate in community outreach health activities within the catchment area and to facilitate community involvement in health programmes by involving the chiefs, elders and opinion leaders in the community.
These vital preventive health services helps in ensuring citizens live healthy lifestyles. The PA is also required to collect and report on data- socio/epidemiological
morbidity and mortality.
The PA also has management and administrative roles in many of the sub-districts in the country. They ensure the day to day management as well as supervision of other health stations within the sub- district including community clinics, CHPS compounds, urban CHPS and maternity homes.
The PA also maintains effective communication with colleagues and other professional groups and clients. This is important in ensuring the optimum delivery of better healthcare.
They also engage in researches in order to promote our health systems and finding solutions to medical problems. The Physician Assistant plays a vital role in our healthcare system to ensure everyone receives the care needed to live a healthy life.
In this regard, the PA is an important tool in our healthcare system by providing medical services same as medical Doctors for that reason they should be acknowledged in their field of work.
Afriyie Evans, Owusu
2nd Year Physician Assistant Student
University of Cape Coast