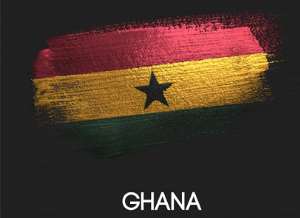 Without respect, understanding, and unity in Ghanaian politics, it would certainly, be impossible to attain peace in the country which would permit a smooth establishment of a better Ghana for the next generation.
The president of Ghana, Nana Akufo Addo, has been under constant attack and criticism. According to many Ghanaians, he has failed to give liberty, justice, morality, and peace, a chance in the country.
The chaotic and lack of respect in Ghanaian politics are enough pieces of evidence that politics in Ghana is not for the people but individuals, who seek their interest than voters or the common Ghanaians.
It seems to me that many Ghanaians think the best way to run effect government in the country is, members of political parties, especially, the NDC and the NPP, have to remain divided and live hostile but the obvious truth is that such hostility often breeds hate and violence.
Can Ghanaians agree with me that the way we treat ourselves badly without self-respect is the reason the developed world has no respect for Africans or the black man?
There was a time and even now, many African-Americans enjoy the status of being referred to as Americans, even though their place of origin is Africa. They can't stand to admit the fact that they are Africans because of what is happening on the continent.
If one doesn't hear political conflict, unrest, or war, in Africa, you'll definitely hear of corruption or Ebola. These are issues causing them much embarrassment; yet, African-Americans are not treated differently. They are always under heavy discrimination, and racism, with thousands in American jails.
African leaders are not given the respect they deserved in developed countries. Foreign leaders always hit against their incompetence. The only time you see them happily beside African leaders in photos is when they want something special from the continent.
In 1963, Sylvanus Olympio, the first elected president of Togo, refused to sign the monetary pact with France. On January 10, 1963, he ordered to start printing a national currency and three days later he was overthrown and assassinated in a coup by former soldiers of the French colonial army.
The same fate fell to Modioba Keita, the first president of the Republic of Mali. In 1968, as soon as he announced the exit from the CFA colonial franc, France denounced him as an economic enemy for his country. He became a victim of a coup d'état, led also by a former French legionary.
In 1987, it was the turn of the Pan-Africanist hero Thomas Sankara, the first president of independent Burkina Faso, killed in a coup supported by France after proclaiming the need to free himself from the neocolonial game of the CFA franc.
From the colonial era until now, European countries formally in Africa, continue to thwart the efforts of African leaders, destabilizing Africa's economy in order to retard the growth of the continent.
The events which led to the assassination of those African leaders still haunt current African leaders and, therefore, wouldn't like that to happen to them. These are some of the reasons they are submissive.
This is the reason I have been saying all the time that Foreign powers rule the continent of Africa with African leaders at the same time.
This article as well will give readers ample reasons I don't have respect for foreign governments, including the US government because they are not only milking Africa but also killing the population.
Why then should I waste my time hitting against and criticizing African leaders all the time, when the criminals responsible for Africans woes are enjoying impunity?
However, the continuous submissiveness and maintaining cordial relations with foreign leaders has cost Africa, including my beloved Ghana dearly.
God only knows what African leaders are going through without any comment. How I wish I had the chance to study in any of the Ghanaian universities, probably, that would allow Ghanaians to take my articles seriously to be more cautious as well as taking into consideration the carnage foreign governments are causing in Africa.
The Ghanaians trying to generate problems between NDC and NPP are people that lack knowledge in politics.
Whatever the situation may be in Africa, one thing I am expecting African leaders, including Ghanaian political leaders to know by now, is European and American leaders will never change their ways because it benefits them, until African leaders change their ways first.
Since Nana Akufo Addo is in power, I will encourage him, despite my little criticisms to be a very strict, powerful and efficient African leader for others to follow him. Maybe I am wrong but it seems he has a little of 'Nkrumahism' in him.
He should follow that dream if I am right because the world is changing very fast. The respect and changes which will descend in African politics will be stronger enough to let foreign powers leave Africans alone to manage their wealth and properties.