The Energy Minister, John Peter Amewu, has six months to return to the house to update MPs on steps taken to re-negotiate the amended agreement.
"They recommends that the Minister of Energy, together with Patrica [mother company of AGM Petroleum and AKER Energy], should facilitate the resolution of the issues...and it's consequential interest, Energy Committee chairman, Emmanuel Gyamfi, stated on the floor.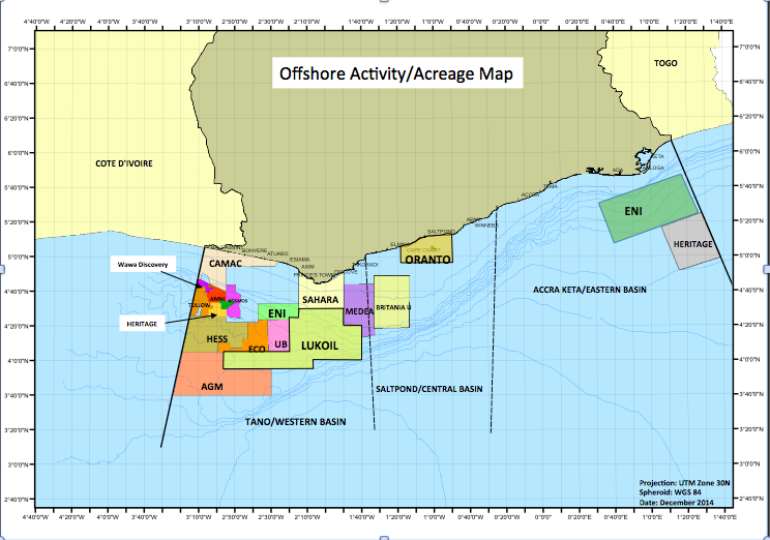 The Minority in Parliament had opposed government's proposal to amend the original 2013 deal.
They insisted it will reduce Ghana's holding in the block from 43% to 18% and make the nation lose $10billion.
They also questioned the basis for which a company, Quad Petroleum which was registered only last year was being given a 5% stake as local partner.
"Who is benefiting from this 5% local content," Minority Leader, Haruna Iddrisu demanded to know at a news conference Friday. The company, the Minority found, only came into existence barely a month ago, incorporated on April 10, 2019.
They, however, ordered that government amends it and increase GNPC's additional interest in the block from 3% to 10%.
Despite the backroom consultations, ranking member on the Mines and Energy Committee Adams Mutawakilu insisted the deal is not good enough.
But Deputy Energy Minister, Amin Adams has justified the decision to reduce Ghana's stake in the block, insisting it will help the country get more.
He rejected the claim that it is out of place for a one-month-old local company to be given a stake in the oil block as a local partner, saying there is no law against that.
The John Mahama government first entered into an agreement with AGM Petroleum in 2013 but not without calls by ACEP to have the deal suspended.
But government has explained, a review has become necessary because Petrica Holding AS in 2018, acquired some shares in its parent company, AGM Petroleum and also owns Aker Energy.
In effect, the two petroleum exploration and production companies linked to one company, are working in the same area of oil wells about 3,000 meters into the sea.
---Myjoyonline